Class of 2020 celebrations underway
Apr. 29, 2020, 9:00 AM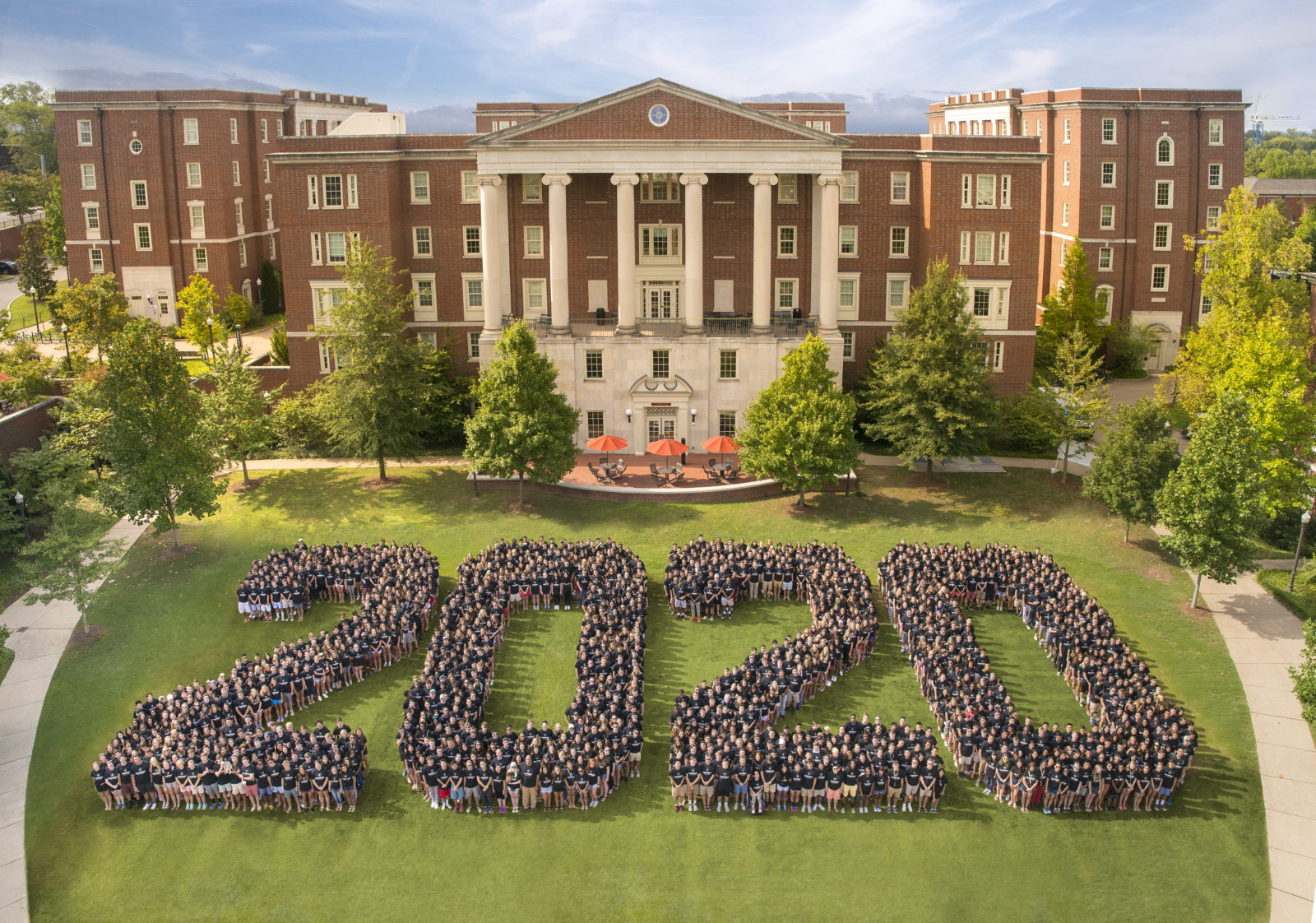 Vanderbilt University's Class of 2020 is being celebrated through a series of special videos and messages from across the campus community, including web stories and social media posts spotlighting graduates' achievements.
All content will be posted to the Commencement website and Vanderbilt's social media channels beginning Friday, May 1, and culminating on Friday, May 8.
"Although we can't be together to celebrate Commencement next week, we are excited to honor you and your accomplishments," said Scott Tierno, director of Commencement and Special Events. "You will be remembered for your achievements throughout your time at Vanderbilt and for your resilience during your final few months as Vanderbilt students."
In order to protect the health and safety of the Vanderbilt community against COVID-19, the university took the extraordinary action of postponing 2020 Commencement and all of its related festivities originally scheduled for May 6-8. Graduates who would have been recognized this May will instead be invited to a specially designated ceremony and events for their class in May 2021.
Those students meeting degree requirements in May 2020 will have their degrees conferred on May 8. Interim Chancellor and Provost Susan R. Wente will release a special video message at 9 a.m. CST on May 8 to honor graduates and commemorate the occasion. Class of 2020 graduates and their family members are encouraged to watch at that time and share photos and videos of their own celebrations on their social media accounts using the hashtag #VU2020.
More information, as well as links to commemorations being posted by each school and college, is available at vanderbilt.edu/commencement.
In addition, Class of 2020 graduates should watch the mail in early June for a special package containing a few keepsakes to commemorate their time at Vanderbilt. "We know these items cannot replace walking across the stage in the company of your family and friends, but we look forward to welcoming you back to campus in May 2021 to partake in that time-honored tradition," Tierno said.
The recently launched Graduating Student Advisory Committee is currently soliciting feedback and offering its advice as Vanderbilt plans the May 2021 celebration. Members of the Class of 2020 are encouraged to submit their ideas using this online form.