The Vanderbilt University Board of Trust elected four new members at its April 16 meeting. Adena Friedman, MBA'93, and Cindy Kent, MBA'99 and MDiv'01, will serve five-year terms. The board also elected Daniel Lovinger, BA'87, to a two-year term as alumni trustee.
In addition, senior Nicholas Gardner-Serna was elected to be a Young Alumni Leader for a two-year term beginning July 1, 2023, following his three-year term on the board of the Vanderbilt Alumni Association. Damonta Morgan, BA'17, will begin his two-year term on the board as a Young Alumni Leader on July 1.
"I want to warmly welcome our new board members, who share our commitment and passion for elevating Vanderbilt's role as one of the world's top-tier universities for scholarly research, creative teaching and service to society," said Bruce R. Evans, BE'81, chairman of the Board of Trust. "It will be wonderful to see the impact of their diverse talents and resources on Vanderbilt's bright future."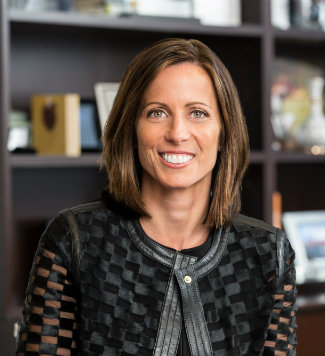 Adena Friedman, of New York City, is the president and CEO of Nasdaq. She has played a prominent role in shaping Nasdaq's strategic transformation into a leading global exchange and technology solutions company with operations on six continents. She first joined Nasdaq in 1993, the same year she earned her MBA from the Owen Graduate School of Management. Friedman became a key member of Nasdaq's management team, serving in a variety of roles that included head of the company's data products business, head of corporate strategy and chief financial officer. She was instrumental in the company's acquisition strategy, overseeing the acquisitions of INET, OMX, and the Philadelphia and Boston exchanges.
"One of the many reasons for Adena's extraordinary career success has been her ability to think strategically about the future of finance in an increasingly global economy," Evans said. "I am delighted that she will bring her breadth of expertise and leadership skills to our board."
Friedman stepped away from Nasdaq in 2011 to become chief financial officer and managing director of The Carlyle Group, playing a major role in taking the company public in 2012. Rejoining Nasdaq in 2014, she has been outspoken on the topic of women in leadership and is an avid supporter of mentoring and career opportunities for women in the financial services industry. She is also an advocate for supporting youth on their journey to financial independence. Friedman, the 2017 Commencement speaker for Owen, has been serving as a community member of the Board of Trust's Investment Committee. She earned a bachelor of arts from Williams College. Since December 2018, Friedman has been a Class B director to the Federal Reserve Bank of New York. She was elected to the board of directors of FCLTGlobal, a nonprofit organization that researches tools that encourage long-term investing, in January 2020.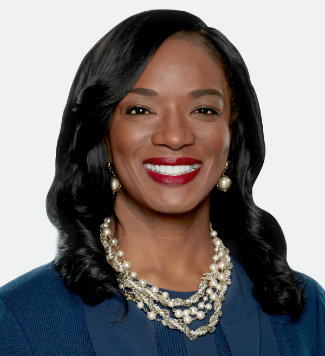 Cindy Kent, of Franklin, Tennessee, recently joined Brookdale Senior Living as executive vice president and president of senior living. Her previous leadership roles in health care include serving as president and general manager of the Infection Prevention Division at 3M, where she led the division's $1.7 billion in global business operations in more than 60 countries. Kent also held executive positions at Eli Lilly and Medtronic and serves on the board of directors for Best Buy. Her many honors include being a Henry Crown Fellow at the Aspen Institute and being named one of 2020's Most Influential Black Executives in Corporate America by Savoy magazine. Kent, a former member of the Owen Board of Visitors, served as the school's 2019 Commencement speaker.
She established the Cindy Smith Kent Legacy Scholarship to provide financial support for deserving graduate students at Owen and has committed to serving as a mentor for future recipients of the Kent scholarship. She was the first student at Vanderbilt to earn dual MBA/Divinity degrees, earning her MBA in marketing in 1999 and a master of divinity in 2001. Kent graduated from Nashville's Hume-Fogg Academic Magnet High School and earned her bachelor of science in engineering from Northwestern University.
"Cindy Kent has become one of the most respected leaders in the health care industry with her unwavering commitment to excellence in her career and through her service to the community," said Evans. "In addition, her leadership prowess and dedication to mentoring future generations will make her a terrific addition to our board."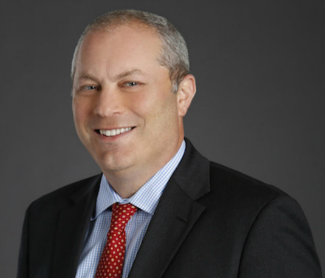 Dan Lovinger, of Purchase, New York, has more than 30 years of corporate experience in media and sports in a career that has spanned senior positions at Turner Broadcasting, Viacom and NBCUniversal. He is currently executive vice president for advertising sales and client partnerships with the NBC Sports Group, a division of NBCUniversal that is responsible for properties including the Olympics, the NFL, the NHL, NASCAR, PGA Golf, Triple Crown races and many others. These sporting events are broadcast on the NBC television network, cable networks, and various digital platforms that Lovinger oversees. He previously held a similar position with the entertainment advertising sales group at NBCUniversal, overseeing sales and client partnerships for primetime, late night and various cable networks.
Lovinger, strongly invested in his alma mater as an alumnus and parent, graduated in 1987 with a bachelor of arts. He joined the Vanderbilt Alumni Association Board in 2013 and served as president the past two years. He has volunteered for Giving Day, Reunion and the Commodore Recruitment Program. Lovinger and his wife, Linda Watson Lovinger, BA'87, have provided philanthropic support to many student-focused initiatives across campus, including the Career Center, student financial aid and student-led organizations.
"I have had the great pleasure of working closely with Dan over the last several years during his exceptional service as president of the Alumni Association and am thrilled that his deep and broad impact on the university will continue to grow as a member of the board," Evans said.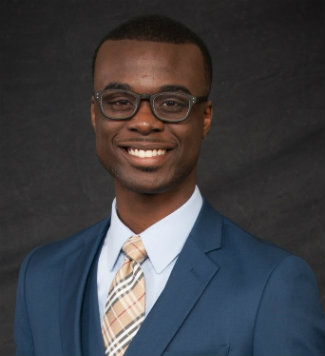 Damonta Morgan, of New York City, is enrolled at Columbia University Law School. In 2019 he earned his master's in education policy at Teachers College, Columbia University. Morgan previously worked as a qualitative evaluation consultant with the Research and Policy Support Group of the New York City Department of Education. At Vanderbilt, he was a Gates Millennium Scholar and a Horatio Alger National Scholar. He has supported the Undergraduate Scholarship Fund for Arts and Science and Experience Vanderbilt. He will join the Board of Trust as a Young Alumni Leader on July 1.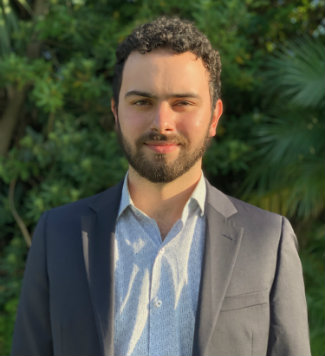 Nico Gardner-Serna, of Rancho Palos Verdes, California, is expected to graduate in May with majors in political science and law, history and society. He participated in Vanderbilt Student Government, chairing the Academic Affairs Committee. He also was director of community affairs and advocacy for the Association of Latin American Students. He has been a federal affairs intern for United Food and Commercial Workers and a program management intern for the Pan American Development Foundation, both in Washington, D.C. Gardner-Serna will serve on the Vanderbilt Alumni Association Board for three years before joining the Board of Trust as a Young Alumni Leader.
Alexander C. Taylor was re-elected to a second five-year term. Courtney Pastrick and Ross Perot Jr. were appointed emeriti trustees effective June 30 in honor of their many contributions throughout their two successful terms on the board.
During the meeting, Evans was elected to his second three-year term as board chair. Nora Wingfield Tyson, BA'79, was elected vice chair, succeeding Jon Winkelried at the completion of his term. Tyson, a retired vice admiral in the United States Navy and former commander of the Navy's Third Fleet, was the first woman to lead a U.S. Navy Ship Fleet. She is currently chairing the Board of Trust's ad hoc committee to support the university's response to COVID-19.
In addition, Jeffrey J. Rothschild, BA'77, MS'79, was elected to a second three-year term as vice chair.