Peabody and Owen climb in 2021 'U.S. News' rankings
Vanderbilt University continues to shine in the latest U.S. News & World Report rankings of graduate schools.
Five of Vanderbilt's graduate and professional schools rank in the top 25 in the nation. The new rankings, which are conducted yearly, are based on statistics and expert opinions that measure the quality of a school's faculty, research and students.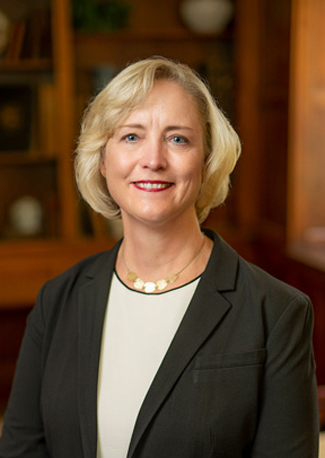 "Vanderbilt has significantly invested in graduate and professional education as part of the university's Academic Strategic Plan, and these rankings reflect that commitment to excellence," said Interim Chancellor and Provost Susan R. Wente. "Key priorities have included recruiting and retaining exceptional and diverse students at the graduate and professional level and strengthening career development services to support the next generation of leaders."
Vanderbilt Peabody College of education and human development climbed two spots from last year's ranking to No. 4 overall. Peabody College has consistently held a top 10 spot for more than 25 years. Among the publication's specialty rankings for graduate schools of education, Peabody is ranked No. 1 in Educational Administration and Supervision for the 13th consecutive year. Also, the college continues to have the top-ranked Special Education program in the country.
The MBA program at Owen Graduate School of Management jumped six spots to No. 23 this year.
Vanderbilt University School of Nursing keeps its No. 5 ranking from last year for its Doctor of Nursing Practice program. Three specialties within the doctoral program are ranked, including Adult-Gerontology, Acute Care at the top spot. The master's program in nursing is now ranked ninth. And for the first time, the master's Psychology-Mental Health Nurse Practitioner program has been named No. 1.
Vanderbilt University School of Medicine ranks 18th among Medical Schools—Research, with its Internal Medicine specialty listed at No. 12 in the nation.
This year, U.S. News published updated academic reputation rankings for several graduate health programs, including Audiology, Speech-Language Pathology and the Nurse-Midwifery program—all of which are ranked No. 1 at Vanderbilt.
Vanderbilt Law School maintains its No. 18 spot in the U.S. News law rankings. The school ranked highly in multiple fields, including Criminal Law (No. 10), Business/ Corporate Law (No. 12), and International Law (No. 14).   
Among engineering specialties, Vanderbilt Biomedical Engineering climbed two spots to 19th. And the School of Engineering continues to be highly ranked for schools of similar size, coming in at 39th.
View the complete rankings at the U.S. News & World Report website.
Liz Entman contributed to this story.