Tamee Livermont, a master of public health student and citizen of the Oglala Lakota Nation in South Dakota, started a job as a public health liaison even before completing her studies at Vanderbilt. She was eager to impact policy to improve Native American health care.
But just a week into her position with the Great Plains Tribal Chairman's Health Board, Livermont was helping to lead the fight against the COVID-19 crisis.
"Never in a million years did I think I would be working on the front lines of helping my community and other tribal communities respond to a pandemic," says Livermont, whose job involves working with federal, state and tribal partners to increase collaboration on emerging public health needs. "But I absolutely believe I'm in the place where I'm meant to be to make a difference."
Livermont says the situation on her reservation is dire, with an already troubled health care system administered by the federal Indian Health Service. Reservations nationwide also have a dramatic lack of testing kits, and many people live in multifamily households, making quarantine challenging.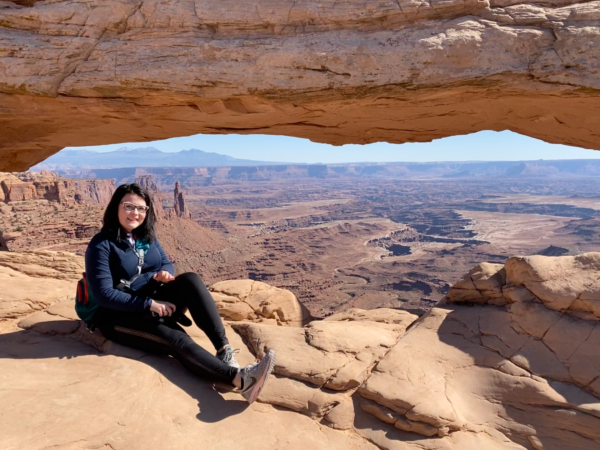 Extreme measures
Because many reservations already suffer from depleted health services, Livermont says they're taking extreme measures. "My tribe is essentially closing the borders and locking down the reservation because that's all we have right now to slow the spread," she says.
She is also helping other tribes navigate the often-confusing grant system to see how they can possibly be helped by federal and other dollars. "I'm going to do everything I can to work with government leaders to get native people what they need."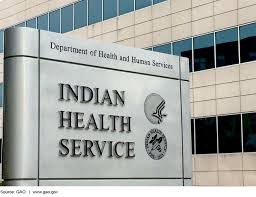 Raising visibility
Livermont is ardent about bringing visibility to issues impacting Native American populations, especially around health disparities.
"Growing up in my hometown, there were wide discrepancies in health and health outcomes between Natives and non-Natives—and that's not just specific to my hometown, but to the entire state of South Dakota," Livermont says.
During her undergraduate career, Livermont thought becoming a doctor would be the best way she could help improve health for Native American populations. But after discovering a strong interest in policy, she found a new path.
"As a pre-med student in undergrad, I often thought, what's the point of treating people if I'm not also helping to prevent disease and illness? Then I discovered the study of public health policy and thought, wow—this is really a way to make an impact and remove barriers that are a catalyst to many of the health issues in our communities."
Earning a B.A. in Native American studies and a B.S. in medical biology from the University of South Dakota, Livermont then decided to pursue her M.P.H. at Vanderbilt. "I had always aspired to attend Vanderbilt," she says. "When I was applying to programs and got in here, it was kind of a dream come true. What better place to be when it comes to health and policy than Vanderbilt?"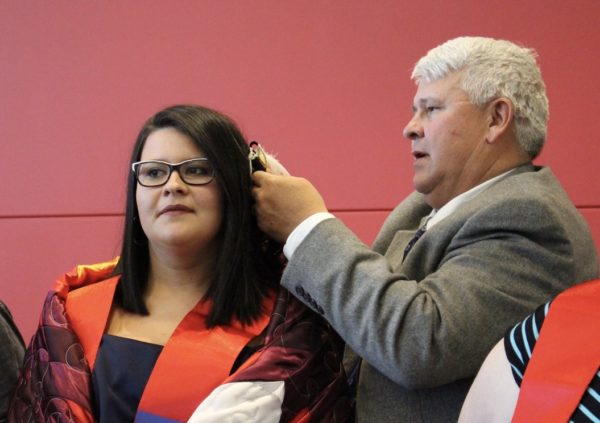 Working with Congress
After her first year in the M.P.H. program, Livermont was selected by the Udall Foundation and Native Nations Institute for the 2019 Native American Congressional Internship program in Washington, D.C. One of only 12 students across 10 tribes and 10 universities selected for the program—and the first Vanderbilt student ever to be selected—she completed an internship with the Senate Committee on Health, Education, Labor and Pensions.
"It was a good time to be in D.C. because of the many conversations around how to fix health care in our country," Livermont says. "Every person in my cohort was very passionate about wanting to change the circumstances for Indian country and Native people, and that was really empowering."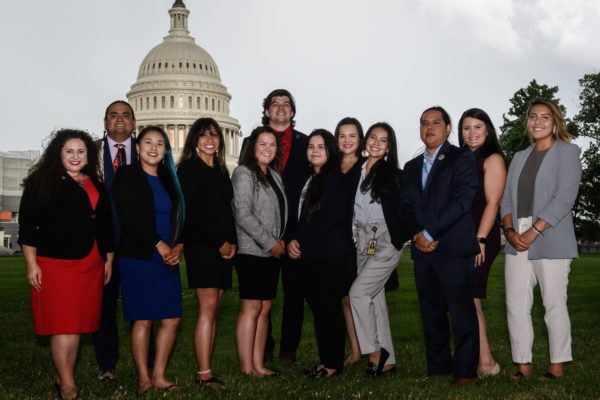 While at Vanderbilt, Livermont also has been an advocate for Native American students, faculty and staff. This year she was president of Native Americans in Tennessee Interacting at Vanderbilt, a student organization that provides cultural and community support for Native Americans and other indigenous groups represented at the university and in the extended community.
"I hope in some way I can make an impact on health systems," she says, "as well as the public health infrastructure for my nation, the other tribal nations in South Dakota, and those throughout the Great Plains Region."
Video by Pat Slattery and Amy Wolf
Story by Jalen Blue and Amy Wolf