Candice Storey Lee, a dedicated member of the Commodore family, will be the university's first female athletic director and the first African American woman to head a Southeastern Conference athletics program
In a landmark moment, Vanderbilt University Interim Chancellor and Provost Susan R. Wente announced today that Candice Storey Lee, a former standout student-athlete and three-time graduate of the university, has been named interim vice chancellor for athletics and university affairs and interim athletic director, effective immediately.
Lee succeeds Malcolm Turner. The university accepted Turner's resignation as vice chancellor for athletics and university affairs and athletic director today.
"Candice embodies the Vanderbilt Way, which is our commitment to ensuring that student-athletes excel on the field of play, academically and in life," Wente said. "Candice is a trailblazer. Her unparalleled work ethic, energy and vision, and steadfast commitment to the Commodore family, will only build on our momentum."
Lee is Vanderbilt's first female athletic director and the first African American woman to head an SEC athletics program. Lee has served as an integral leader at the university and in Athletics for almost 20 years, most recently serving as deputy director of the program, a role she was appointed to in 2016.
"As someone who can personally appreciate the value of Vanderbilt's unique student-athlete experience, I can say without reservation that we are building on a storied legacy of excellence and achievement—in athletics and in academics," Lee said. "Vanderbilt is a special place, and this is a very exciting time—we are charting the future course of Vanderbilt Athletics. I am excited to work with our coaches, our staff and our student-athletes as we move forward."
As one of her first steps as interim athletic director, Lee is assembling a working group comprising members of the Vanderbilt Athletics leadership team and coaching staff to provide input and to assist with next steps. Lee and the working group will collaborate directly with the interim chancellor and provost and the entire university leadership team on the launch and implementation of the Strategic Plan for Athletics in a holistic effort to support the university's vision for the Vanderbilt Way.
"Candice and I have worked together at Vanderbilt for 18 years. It has been very enjoyable to watch her grow from a model student-athlete to someone who now models the behaviors of a strong leader in college athletics. Where she has shined most is through transitional times in our department," Head Baseball Coach Tim Corbin said. "Candice is intuitive, communicates extremely well, is unafraid of challenges and operates with great care around people. She is my friend, a trusted colleague and someone I have leaned on through our time here at Vanderbilt. I look forward to working with her in her new role."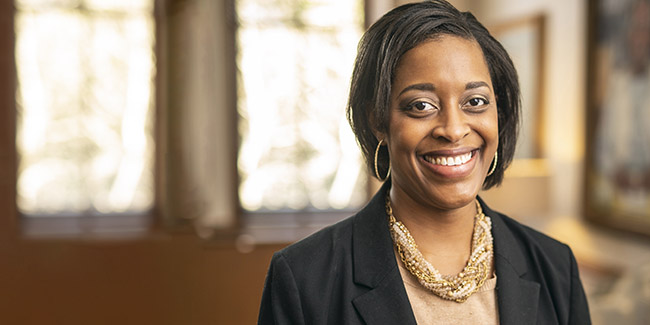 Lee has been a key driver of the development of the Vanderbilt Strategic Plan for Athletics, which will outline the university's vision to develop the best student-athlete experience in college athletics. The plan, expected to be announced in the coming weeks, will take a holistic and integrated approach to improving the student-athlete experience.
"We're examining everything we do to support our student-athletes, from improving the fan experience and our facilities, to upping our game on fundraising, to developing new partnerships," Lee said. "The plan will establish the conditions that our student-athletes need, today and in the future, to compete and win at the highest levels."
"Candice has been a trusted adviser throughout my time at Vanderbilt—I rely on her experience, expertise and constant focus on the success of our program and the well-being of our student-athletes," Head Men's Golf Coach Scott Limbaugh said. "I am excited to work with her in this new capacity to build upon the success we've experienced over the past several years."
Lee has been nationally recognized as a rising star in college athletics. In 2019, Sports Business Journal named her to its "Power Players: College Sports" list, which recognizes individuals who have "distinguished themselves as some of the best thinkers, problem-solvers and dealmakers in college sports and they will play a distinctly important role in its future." In 2018, Adidas named Lee to its prestigious "NEXT UP" class, comprising "senior-level administrators, handpicked by some of the most respected athletic directors in the industry, who are believed to be ready to take the next step as athletic directors in their own right."
"I have worked closely with Candice for many years—she is a tremendous asset to our athletics program and an inspiration to the entire Commodore Nation," John Ingram, chair of the Vanderbilt University Board of Trust Athletics Committee, said.
Along with her roles as associate vice chancellor and deputy athletic director, Lee has served as the department's senior woman administrator since 2004. She oversees the day-to-day operations of the athletics department and also serves as the sport administrator for the football and women's basketball programs. Lee formerly served as a member of the NCAA Women's Basketball Rules Committee, is the former chair of the NCAA Division I Women's Lacrosse Committee and a former chair of the SEC Senior Woman Administrators.
In September 2019, Lee was named a 2019-20 fellow of the Tennessee Independent Colleges and Universities Association's Pressnell Executive Leadership Institute. She is a member of the 2012 class of Leadership Nashville, the 2012 Vanderbilt Leadership Academy, the YWCA of Middle Tennessee Board of Directors and the SEC Executive Committee.
As a captain and four-year letter winner for Vanderbilt's women's basketball team, Lee graduated with a bachelor of science degree in human and organizational development in 2000. She also received her master's degree in counseling from Vanderbilt in 2002, and in 2012, Lee earned her doctorate from Vanderbilt in higher education administration.
Lee has been instrumental in Vanderbilt Athletics' success in proving that excellent academics and excellent athletics can coexist. In 2019, Vanderbilt finished with an overall Graduation Success Rate of 97, the highest of any SEC program for the fifth straight year. Athletics also posted a department-record 3.2 grade-point average this past spring semester, exceeding a 3.0 grade-point average for the 14th straight year.
Since 2007, Vanderbilt's student-athletes have won five national championships, in baseball, women's bowling and women's tennis. Vanderbilt has also won 20 league titles and tournaments, including the Southeastern Conference baseball, men's and women's golf, women's soccer and women's tennis championships and the Southland Conference Bowling Championship. The Vanderbilt football team has played in six bowl games in recent years, breaking a 26-year drought in 2008.
Lee is taking over an athletics program, most recently led by Turner, that has experienced unprecedented success in recent years on and off the field.
"We appreciate Malcolm's service to the university in support of our student-athletes and wish him the best in his future endeavors," Wente said. "We are grateful for the contributions he has made during his tenure."
"In a year of change and transition, it's been a privilege to be a Commodore and witness firsthand the transformative power of the intersection of higher education and athletics. Vanderbilt Athletics has accomplished a great deal during my time at Vanderbilt, and the university's athletics program and student-athletes are poised for future success," Turner said. "However, at the onset of this next critical phase of key Athletics initiatives and after considering certain family commitments important to me, I have elected to pursue new opportunities. I fully support what will surely be an exciting next chapter for Vanderbilt Athletics and wish the entire Vanderbilt family the very best going forward. Thank you."