Media Inquiries
Latest Stories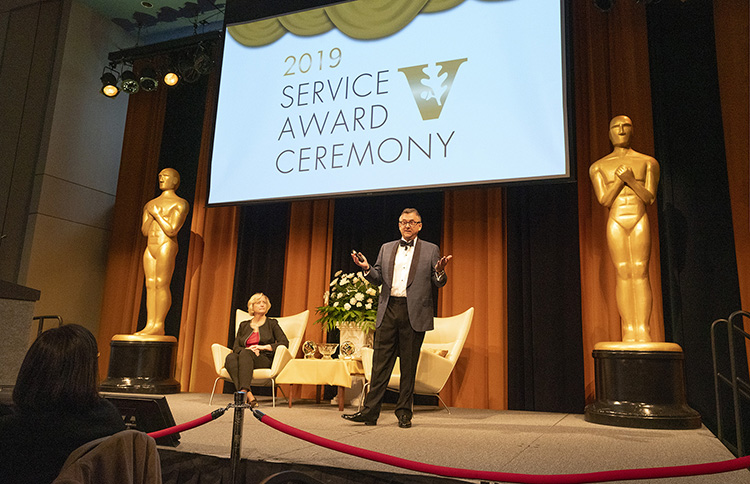 Vanderbilt University recognized employees who reached significant service milestones in calendar year 2019 and awarded two of its highest honors for staff during the 2019 Service Award Ceremony Jan. 28 at the Student Life Center.
The annual event was hosted by Interim Chancellor and Provost Susan R. Wente, with Vice Chancellor for Information Technology John Lutz serving as master of ceremonies.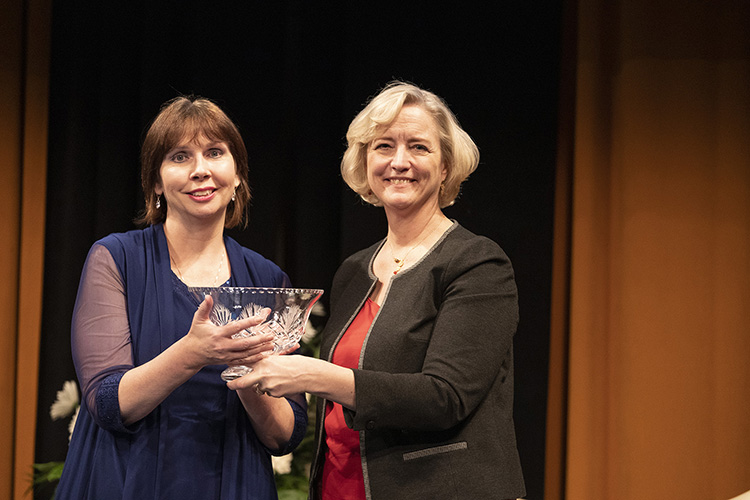 Some 754 honorees across 204 departments celebrated service milestones in 2019. Those celebrating 20 years or more of service were recognized at the ceremony.
In addition, Vanderbilt gave the Commodore Award, the university's highest staff honor, to Elizabeth Bumpous, a senior program assistant in the Owen Graduate School of Management Office of Admissions, and to Sheree Wright, an attorney in the Office of the General Counsel. The Commodore Award recognizes staff members who have made significant contributions to the university's pursuit of excellence in education, research and community service each year.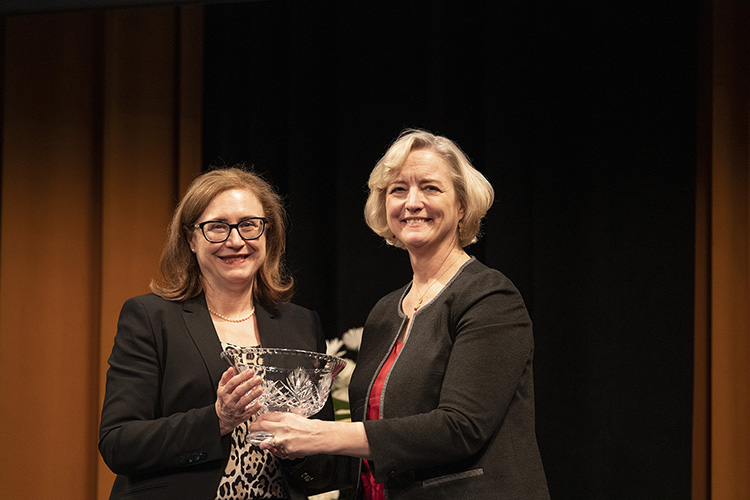 Interim Vice Chancellor for Equity, Diversity and Inclusion and Chief Diversity Officer Dr. André Churchwell was on hand to award the Diversity Leadership Award. This award recognizes individuals who demonstrate exemplary leadership that manifests the ideals of equity, diversity and inclusion into practical action within the Vanderbilt University community.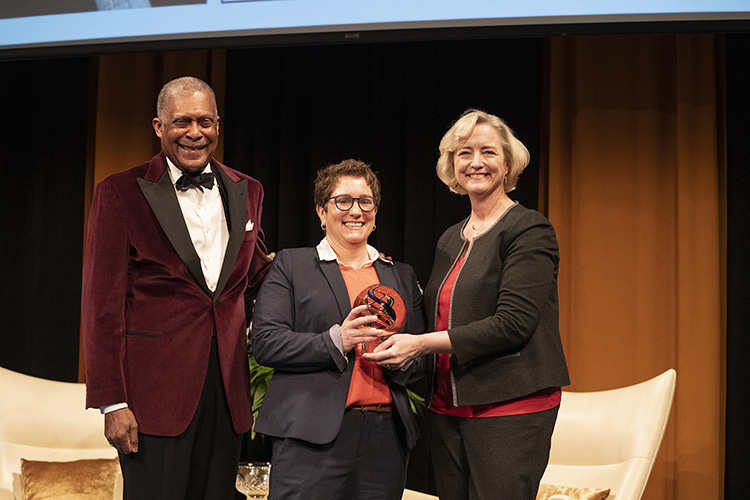 Fran Spurrier, director of IT Transition Management, and Harold Brown, a program coordinator in Learning and Residential Affairs in the Office of the Dean of Students, each received the Diversity Leadership Award.
To watch videos of the two Commodore Award recipients, go to https://hr.vanderbilt.edu/employee-appreciation/commodore-award.php.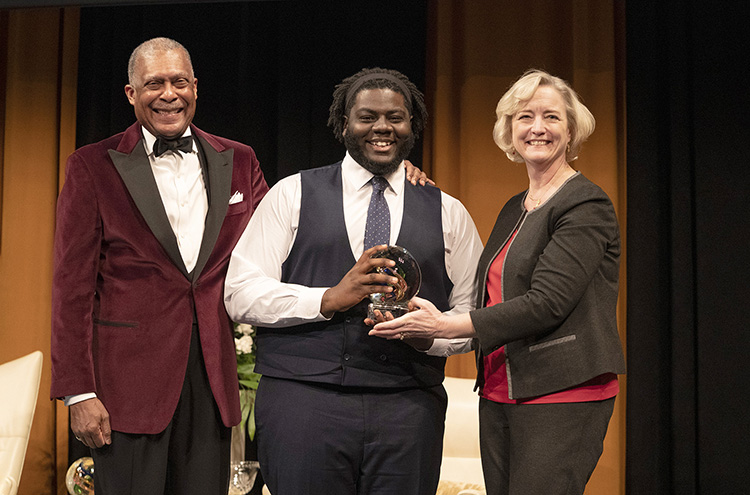 To view and download photos from the 2019 Service Awards Ceremony, please visit our gallery.
Follow us on Instagram at @youmakevu or like the You Make VU Facebook page.
Questions or need more information? Email employeeappreciation@vanderbilt.edu.