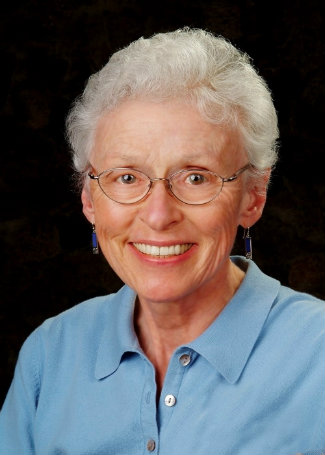 Sallie McFague, the first woman to lead Vanderbilt Divinity School and an influential scholar on feminist Christian theology and alternatives to the traditional model of God, died Nov. 15 in Vancouver, British Columbia.
McFague, 86, was the E. Rhodes and Leona B. Carpenter Professor of Theology and dean of the Divinity School, emerita.
"Sallie McFague broke new ground in how we think about God through metaphors as feminist theology was just emerging, and the connections of religion with economics and ecology as environmental theology began to find its voice," said Emilie M. Townes, dean of the Divinity School and the E. Rhodes and Leona B. Carpenter Professor of Womanist Ethics and Society. "She influenced a generation of creative theologians who knew the tradition well, yet have pushed the boundaries of how we think and feel theologically to address the needs of the world and help us imagine and live into a better future for all."
McFague was born on May 25, 1933, in Quincy, Massachusetts, and grew up in the nearby city of Milton. She graduated magna cum laude from Smith College in 1955 with a bachelor of arts in English literature. She also graduated magna cum laude from Yale Divinity School with a bachelor of divinity in 1959. She then went on to earn a master of arts and doctorate in theology from Yale University in 1960 and 1964, respectively. A revised version of her doctoral thesis was published in 1966 as Literature and the Christian Life. Smith College awarded her a doctor of letters in 1977.
McFague was named an assistant professor of theology at Vanderbilt Divinity School in 1970. Five years later, then-Chancellor Alexander Heard appointed McFague as dean of the Divinity School. News stories reported that McFague was the first woman to serve as dean of a Divinity School in the United States.
During McFague's tenure as dean, the Divinity School played a prominent role in protesting the Vanderbilt administration's underwriting of the Davis Cup matches that brought the tennis team of South Africa, then a constitutionally racist state, to campus.
McFague's research and teaching interests included religious language, contemporary theology, religion and literature, and Christianity and culture. She served as editor of Soundings: An Interdisciplinary Journal, which was published at that time by the Society for Values in Higher Education and Vanderbilt. Its mission was to communicate and test diverse and experimental ideas of scholars in all fields.
In 1979, McFague resigned as dean but returned to full-time teaching and research at the Divinity School, where she became the inaugural holder of the E. Rhodes and Leona B. Carpenter Professorship. The endowed chair was established in 1989 by the Carpenter Foundation to honor the role of women in the church and academy. That year she also was named the Harvie Branscomb Distinguished Professor, given in recognition of "distinguished accomplishment in furthering the aims of Vanderbilt University."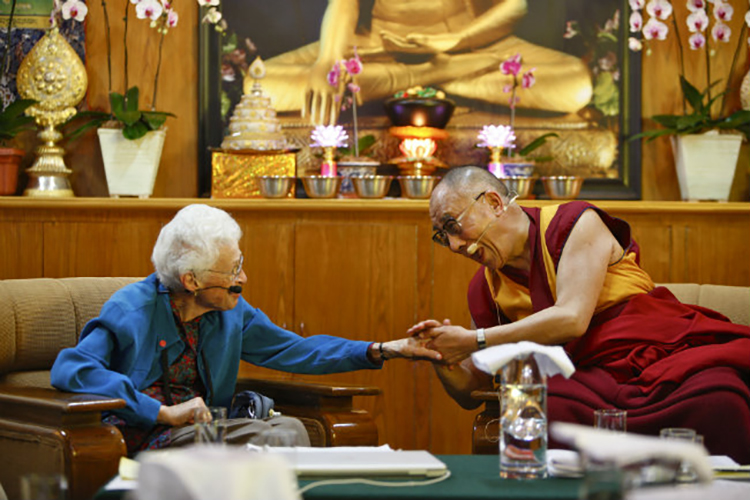 One of McFague's Vanderbilt students was Ellen T. Armour, who is now associate dean for academic affairs at the Divinity School. "Sallie was a groundbreaking scholar and teacher whose work and witness will continue to inspire students, scholars, clergy and laity for many years to come," said Armour, who holds the E. Rhodes and Leona B. Carpenter chair in feminist theology and directs the Carpenter Program in Religion, Gender and Sexuality.
Among the many books McFague authored were Speaking in Parables: A Study in Metaphor and Theology; Models of God: Theology for an Ecological, Nuclear Age, which won the American Academy of Religion's Award for Excellence; The Body of God: An Ecological Theology; and Blessed are the Consumers: Climate Change and the Practice of Restraint. A 1994 article in the Chronicle of Higher Education noted that she was "a prominent figure among the growing number of theologians who are turning their attention to the environment."
McFague's numerous honors through the years included attending the Vatican Observatory Conference on Science, Philosophy and Theology in the papal summer residence near Rome at the invitation of Pope John Paul II.
McFague became an emerita Vanderbilt professor in 2000 and moved to Canada, where she became a distinguished theologian in residence at the Vancouver School of Theology. In 2011, she was invited by the Dalai Lama to participate in his conference on ecology, ethics and interdependence.
McFague was predeceased by Eugene Arthur TeSelle, with whom she was married from 1959 to 1976. She is survived by their two children, Elizabeth Reid TeSelle and John Graeme TeSelle; a sister, Maurine Upton; and two grandchildren. She is also survived by her longtime partner and wife, the Rev. Janet Cawley.
A memorial service will take place Jan. 11, 2020, at 2 p.m. at Pacific Spirit United Church in Vancouver.  A public bench at Jericho Beach Park in Vancouver is being endowed in McFague's memory.