Benefit spotlight: Will preparation
Nov. 20, 2019, 8:17 AM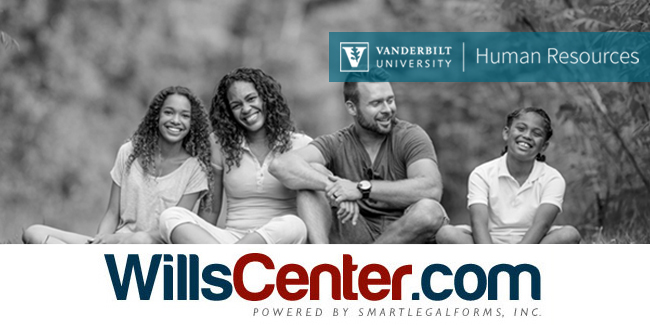 Most people put off making a will because they don't like thinking about death. Did you know if you were to die without a will, the government will determine what to do with your property, assets and minor children? Make sure you have a plan in place to protect your loved ones when you're gone. All benefits-eligible employees have access to MetLife's basic self-serve online will preparation service, WillsCenter.com.
If you are enrolled in supplemental life insurance, you can take advantage of this will preparation service for free. Wills Center is administered by Hyatt Legal Plans' network of more than 12,000 participating attorneys, and includes living wills and power-of-attorney preparation services.
Create your will, living will and power-of-attorney documents using this online service. It's easy to use, secure and available 24/7 at no cost to you.
Within this secure web space you can:
Easily create and store personalized state-specific documents for you and your spouse.
Use the interactive question-and-answer process to create your documents.
See your documents assembled as you enter your answers into the online questionnaire.
Edit, download and print your legal documents along with directions for easy execution.
For more information, visit https://hr.vanderbilt.edu/benefits/Will_Prep_Handout.pdf or contact Human Resources at human.resources@vanderbilt.edu or 615-343-4788.