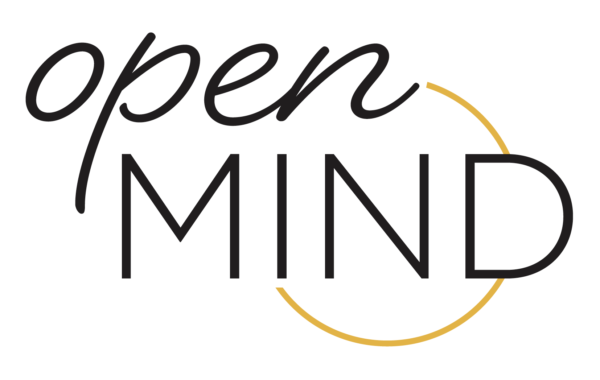 Saturday afternoon was a beautiful fall day—crisp and clear, with the trees still trying to hold on to their colored foliage. Seventeen Vanderbilt staff members and their guests, selected through a drawing that more than 500 entered, joined me in the Vanderbilt Stadium skybox to cheer on our Commodores. At halftime, we watched the Vanderbilt and Kentucky marching bands come together to spell out "Thank You" on the field—part of a day of tributes to veterans and active-duty military for their service to our country.
"Thanks" could easily be the fourth "t" in my core principles of trust, transparency and teamwork. Taking the time to say thank you reinforces collaboration, recognizes effort and builds connection by acknowledging that every contribution is seen and appreciated.
I believe, much like the marching bands' display, words must be combined with actions when showing gratitude. This fall, I've had the chance to say thank you at a university level to five staff from four departments with a Chancellor's Heart and Soul Award. These special staff, nominated by their colleagues, go above and beyond every day—not only to fulfill their responsibilities, but also to make Vanderbilt a more caring, compassionate and collaborative place.
The Employee Appreciation team is encouraging all faculty and staff to elevate this spirit of thankfulness in November through "Thankful Thursdays," a grassroots campaign to remind each of us to take the time to thank our colleagues for the things they do, large and small, to make our days just a bit brighter.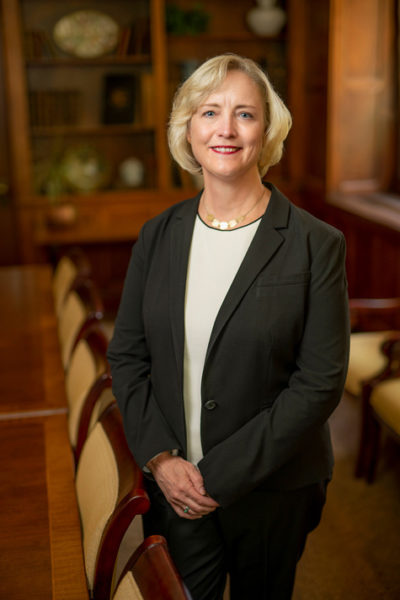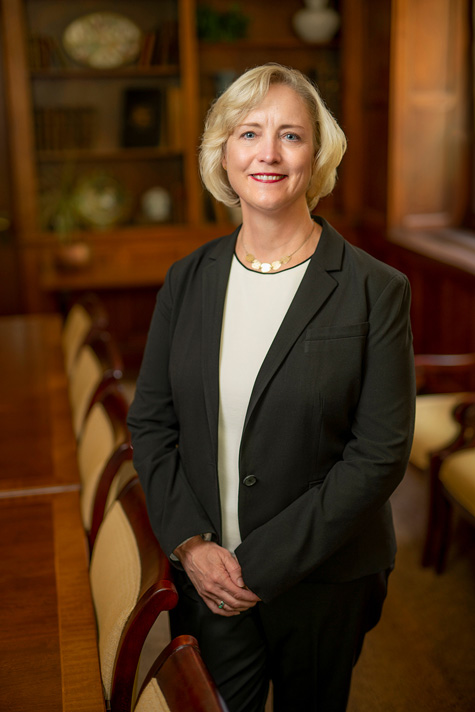 We also have opportunities throughout the year to thank our faculty for their outstanding service to our university. In October, I had the great pleasure of surprising Blair School of Music faculty member Ryan Middagh with the Chancellor's Cup, in the midst of a Blair Big Band rehearsal. Our Nashville alumni chapter established the Chancellor's Cup in 1963 and continues to support it every year to honor a professor for "the greatest contribution outside the classroom to undergraduate student-faculty relationships in the recent past." Professor Middagh's nomination for this award was based on his outstanding contributions as a performer, teacher and mentor. The Chancellor's Cup and the Thomas Jefferson Award for Service (presented each spring) are just two of the significant ways we pause as a community to recognize faculty who model the service, collegiality and cooperation that set our academic community apart.
One way our undergraduate students say thank you and invest in their fellow students is with the new Vanderbilt Student Leadership Award, launched by Vanderbilt Student Government, or VSG, in 2019. This award recognizes student leaders with demonstrated need who "have the potential and drive to further advance and excel in their organization(s) given the time and resources to do so."
I would argue that it's not necessarily the monetary award associated with some of these honors that matters most to the recipients—it's the gratitude of their peers and colleagues, and the recognition that their efforts make a difference.
I want to thank each member of the community, from our staff, faculty and students who bring our mission to life every day, to our alumni, parents and friends who dedicate so much of their time and resources to make Vanderbilt the dynamic, creative and inclusive community that enables each of us to thrive.
As we approach Thanksgiving break and reflect upon all that we are thankful for, I am thankful for each one of you. Thank you for what you do every day for Vanderbilt and for one another. Thank you for the late nights and early mornings of work, service and study. Thank you for your commitment to One Vanderbilt, which makes our shared success possible. Thank you for challenging and questioning and always pushing us to be better.
Thank you for being part of the Vanderbilt family, of which I am so proud.