Media Inquiries
Latest Stories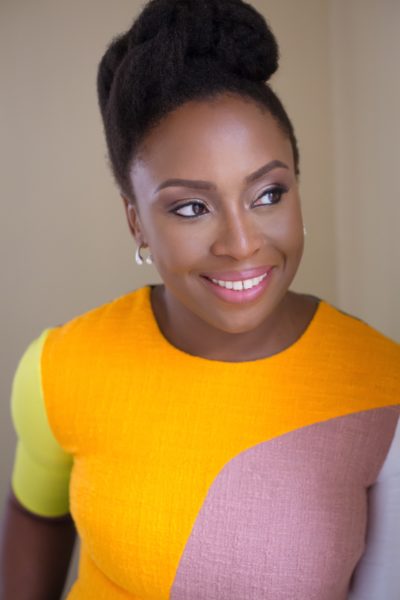 The Faculty Senate will host a community conversation for faculty and staff from noon to 1 p.m. on Friday, Nov. 22, to discuss themes from the Chancellor's Lecture Series event with acclaimed author and feminist Chimamanda Ngozi Adichie taking place the prior evening.
The community conversation will be held in the Bishop Joseph Johnson Black Cultural Center Auditorium.
The Nov. 22 conversation will feature Claire Sisco King, associate professor of communication studies and associate professor of cinema and media arts; Mark Schoenfield, professor of English and interim director of undergraduate studies; Danyelle Valentine, assistant professor of women's and gender studies; and Rory Dicker, senior lecturer of women's and gender studies and director of the Margaret Cuninggim Women's Center.
Adichie's book, We Should All Be Feminists, will be given to the first 20 attendees of the Nov. 22 event, compliments of the Women's Center.
The discussion will center on themes brought up during the Chancellor's Lecture Series event featuring Adichie, a native of Nigeria whose work has been translated into more than 30 languages. Her novels, essays and short stories have won numerous awards, and her TED Talk, "The Danger of a Single Story," is among the most viewed of all time. Adichie's writings and talks often focus on how individual experiences and stories can provide insight into feminism, intersectionality, cultural identity and more.
Adichie's talk on Thursday, Nov. 21, titled "Writer, Thinker, Feminist: Vignettes from Life," will begin at 6:30 p.m. in Langford Auditorium. The event, hosted by Interim Chancellor and Provost Susan R. Wente, is free and open to the public.
The Faculty Senate will host a series of community conversations following each fall Chancellor's Lecture Series event to allow faculty and staff to discuss the themes and ideas that arise in the signature CLS events. The conversations are part of the senate's 2019-20 emphasis on themes of community and civility.