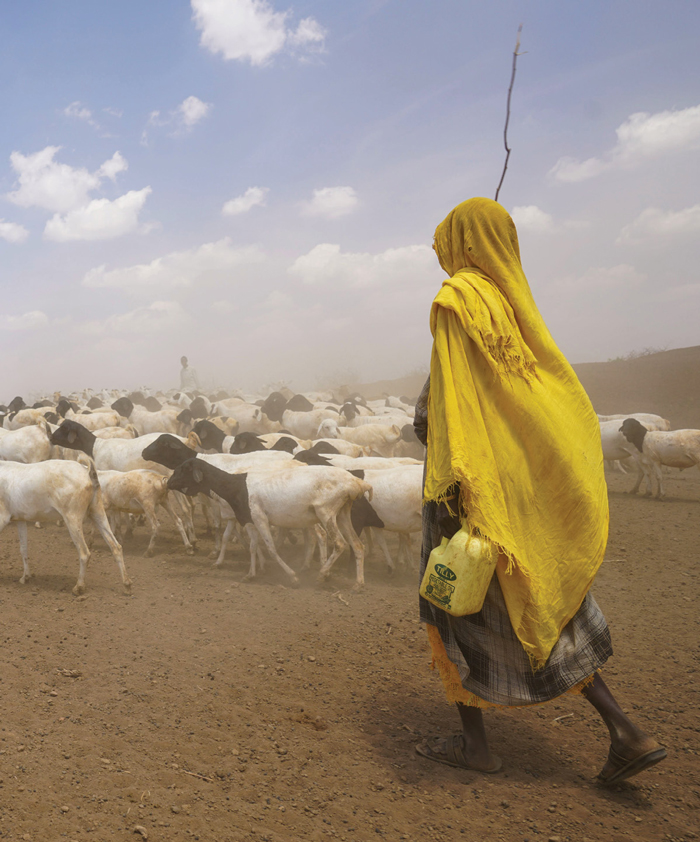 Carol Ziegler, MSN'06, DNP'12, spent her younger years discussing climate change with her environmentalist father, but it wasn't until a trip to Kenya in 2009 that she saw the direct impact it could have on every aspect of a society.
"They're agrarian, so their lives are dependent on weather," Ziegler says of the population in Kitale, Kenya. "I've always known about climate change, but I didn't really see the role of health care providers until I was there. That's when I started tying together the links between health and climate and thought, 'Where are the nurses, and why aren't we talking about this?'"
Ziegler joined Vanderbilt University School of Nursing four years later and is now an assistant professor in the dual nurse-midwifery and family nurse practitioner program. She also coordinates global health initiatives for the School of Nursing and is affiliated with the Vanderbilt Institute for Global Health.
Fueled by her interest and commitment to global health, Ziegler applied to teach a University Course in 2018, a new Vanderbilt University initiative to promote novel and creative trans-institutional learning opportunities.
She proposed Planetary Health, Policy and Social Justice, an innovative class that would explore the intersections of primary health care, planetary health, climate change, social justice and policy.
The three-credit-hour course was selected as a University Course and launched as an elective last January, drawing undergraduates from the School of Engineering and Peabody College and graduate students from Nursing, Engineering, and Owen Graduate School of Management.
"Nurses are on the forefront of seeing the impacts of climate change, so I think we're equipped to speak to how things like air quality and heat will impact people's health. We're also equipped to speak about how other effects like food shortages, conflict and migration will all impact health and health systems," Ziegler says.
Nurses, she argues, are well-positioned to turn health issues seen on the ground into meaningful change.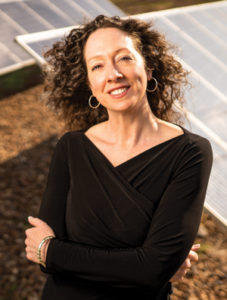 "We're good at making issues feel personal. If we can talk to people about quitting smoking and make it personal by relating it to lung cancer—taking this broad, abstract concept and turning it into a physical action you can take to avoid it—then I think we have the language to do that broadly about issues like climate change," Ziegler says.
Because of the unpredictability of environmental problems caused by climate change, nurses need a better understanding of weather-related health consequences, Ziegler says, so they can prepare for major public health emergencies as well as inform patients about factors that may affect them over time.
Additionally, because disasters disproportionately impact vulnerable populations, such as those in low-income communities, nurses can help ensure health systems are positioned to provide access to care for all who need it.
"Nursing is among the most trusted professions in the United States, and we truly can lead the way toward a more sustainable future for our planet," says Josh Lehrer, a graduate student in the School of Nursing who took Ziegler's University Course. "We have an obligation to put time and effort toward implementing sustainable development goals with interdisciplinary teams throughout the public, private and nonprofit sectors to ensure the well-being of our patients and communities."
Lehrer, who receives the Kathleen Suzanne Nelson Scholarship, is pursuing a master's degree to become a family nurse practitioner. He enrolled in the class to gain insight on how health care providers can help develop solutions for patients to guard against the most dire health impacts of climate change.
"We must take bold measures to tackle the imminent threats to human health that climate change is already posing while still providing the best quality care possible," Lehrer says.
---