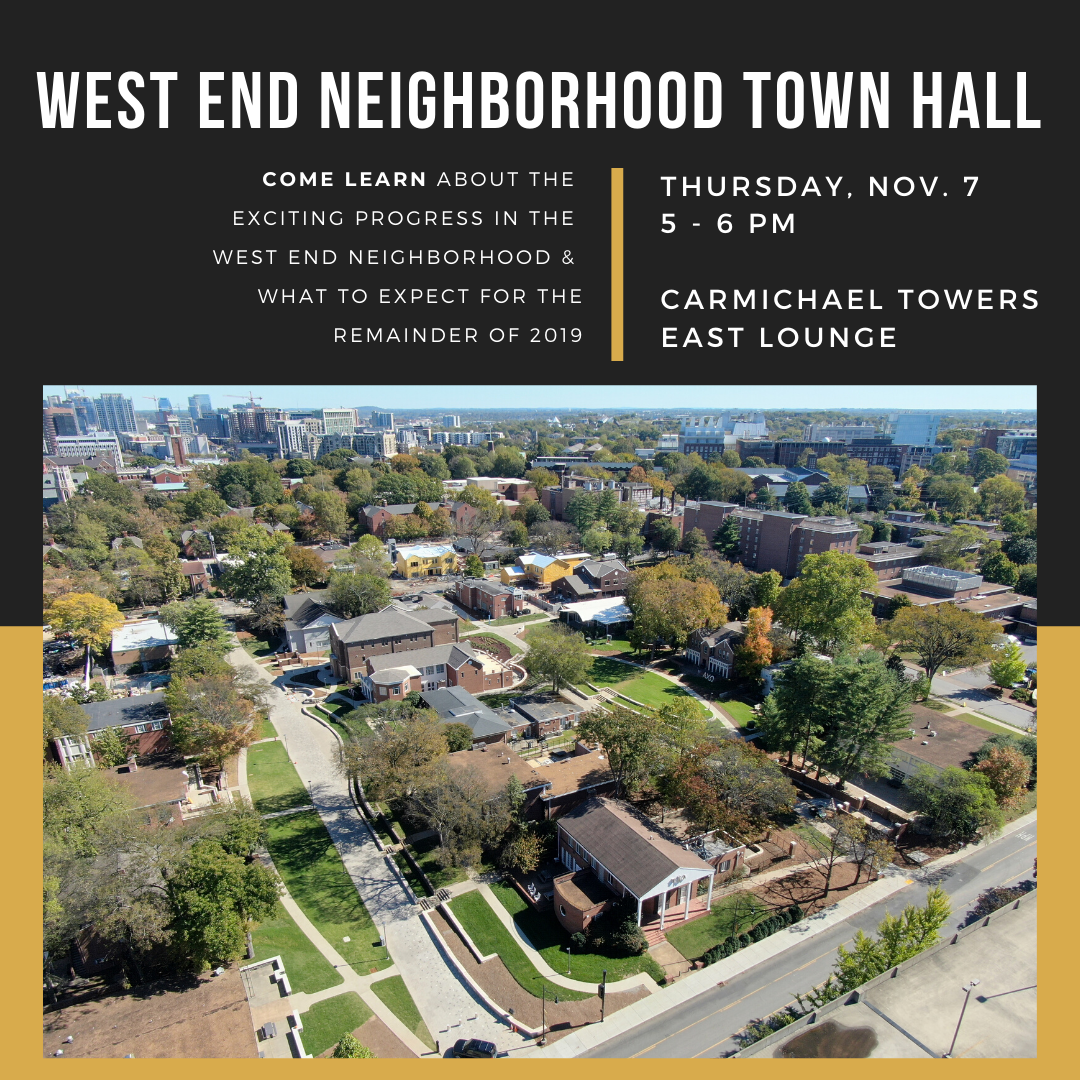 The Vanderbilt Facilities department will host a town hall discussing the West End Neighborhood project on Thursday, Nov. 7, from 5 to 6 p.m. in the Carmichael Towers East Lounge.
The town hall will feature leadership from the Facilities department and Layton Construction, who will share the timeline for upcoming work in the West End Neighborhood and how it will affect those living and working in the area.
"These town halls are a great opportunity to communicate in a personal and direct way with those affected by the construction in the West End Neighborhood," said Michael Perez, associate vice chancellor and chief facilities officer. "The purpose of the town halls is to provide first-hand information related to construction activities while also giving West End Neighborhood residents an opportunity to offer input and voice concerns."
The town hall will include not only leadership sharing the vision for the area, but also a Q&A session in which students, faculty and staff can ask questions and offer feedback on how the project can be adjusted to better serve them.
Additional town hall are planned for the following dates:
Thursday, Jan. 9
Thursday, March 5
Thursday, April 23
All town halls will take place from 5 to 6 p.m. in the Carmichael Towers East Lounge.
For up-to-date information about this project, subscribe to the West End Neighborhood newsletter or follow the Facilities department on Instagram and Twitter @FacilitiesVU.