Media Inquiries
Latest Stories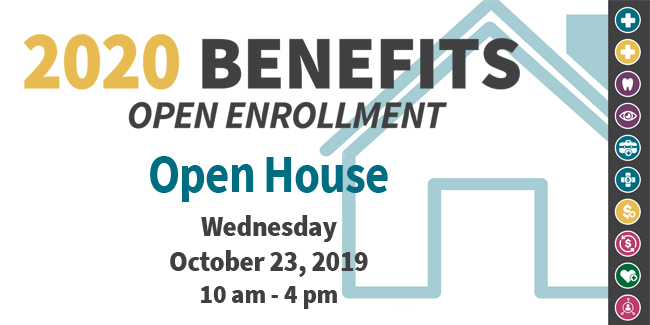 Benefits Open Enrollment is underway now until 11:59 p.m. Oct. 31. This year, all eligible employees must elect a health plan or they will default to the Choice Consumer-Driven Health Plan (Choice CDHP), the health plan option with the lowest premiums, at their current individual or family coverage level.
If you need help enrolling or don't have access to a computer, stop by the Benefits Open House on Wednesday, Oct. 23; attend an upcoming enrollment lab; or visit Human Resources on the 10th floor of the Baker Building (110 21st Ave. S.) from 8 a.m. to 5 p.m. Monday–Friday.
Benefits Open House
Wednesday, Oct. 23
10 a.m.–4 p.m.
Human Resources
Baker Building, 10th floor
110 21st Ave S.
The Open House is focused on helping you get the information and resources you need to make informed benefits decisions. Stop by to:
Get help making your elections online
Talk to members of the HR benefits team
Speak directly with benefits providers
Participate in free "Know Your Numbers" screenings
Get a free flu shot from Occupational Health
Enrollment labs
Access a computer and speak with an HR representative.
Oct. 22: Commons Center | Room 235 | 1–4 p.m.
Oct. 25: Sarratt/Rand | Room 327 | 10 a.m.–2 p.m.
Oct. 29: Commons Center | Room 235 | 10 a.m.–2 p.m.
Oct. 31: Baker Building | 10th floor Training Room | 9 a.m.–3 p.m
VUnetID and password
You must have your VUnetID and password ready and active before you visit. If you need help with your VUnetID or your password, visit it.vanderbilt.edu/accessvu, or contact your IT support provider or the Help Desk.
Learn more about Open Enrollment and sign up for 2019 benefits now at vu.edu/oe.