By Denise Malone
Bunmi Olatunji, professor of psychology and associate professor of psychiatry and behavioral sciences, has been appointed associate dean of academic affairs at the Graduate School, effective Jan. 1, 2020. He succeeds Richard Hoover, professor of pathology, microbiology and immunology and associate professor of pediatrics, who is stepping down after 18 years in the role and will retire from Vanderbilt on Dec. 31.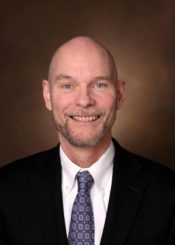 "I am truly delighted to have Bunmi joining the Graduate School team," said Mark Wallace, dean of the Graduate School and Louise B. McGavock Chair. "Through his past research and service roles, he has demonstrated himself to be a passionate advocate for graduate students and graduate education.
"I greatly look forward to working with him to continue to shape our collective vision of the Graduate School as an exceptional training environment, designed to forge the leaders of the future both within and beyond the academy," Wallace said.
Olatunji, who came to Vanderbilt in 2006, has embraced graduate student development during his time at the university. "Graduate student training is an important part of the Vanderbilt mission, and the success of our graduate students is something I find quite rewarding," Olatunji said. "This position in the Graduate School is an opportunity for me to further serve a mission that I personally value."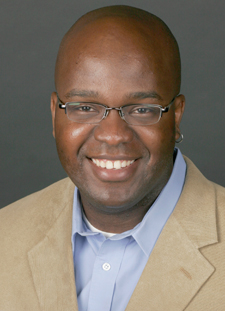 Olatunji received his bachelor's degree from the University of Wisconsin and his master's and Ph.D. from the University of Arkansas. As part of his training for the Ph.D. in clinical psychology, he completed a predoctoral fellowship at Harvard Medical School and Massachusetts General Hospital. Olatunji's research focus is cognitive behavioral theory, assessment and therapy for anxiety disorders. In addition to his current role as director of clinical training in the Department of Psychology, he will continue to oversee the Emotion and Anxiety Research Lab, where he currently mentors three graduate students.
Recent innovative changes to graduate education at Vanderbilt, like the creation of the Russell G. Hamilton Graduate Leadership Institute, drew Olatunji to his new role. "Dean Wallace has a progressive vision for the Graduate School, and I look forward to supporting him in that effort. I am hopeful that we can continue to create a dynamic graduate training environment that produces creative and adaptable leaders."
Hoover, who has been at the Graduate School since 2001, is retiring after 34 years at Vanderbilt. "I have immensely enjoyed working with our graduate students over the years, and my time at the Graduate School has been very rewarding," Hoover said. "I have great confidence that Bunmi will prosper as my successor."