Nominations now open for fall 2020 fellows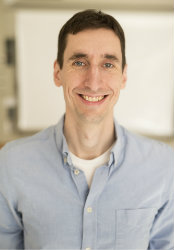 Tony Capra, Lisa Fazio and Renã A.S. Robinson have been selected as Chancellor's Public Voices Fellows for the spring 2020 semester.
Each new fellow will work with the Division of Communications to develop a highly tailored communications and promotion plan that builds national and international recognition for their scholarship and public profile, and connects their work to new audiences around the world.
"Expanding awareness of the extraordinary work of our Vanderbilt faculty and its positive impact on society is central to the university's mission," said Interim Chancellor and Provost Susan R. Wente. "I look forward to seeing how each of these faculty member's global reach is extended and amplified through this important program."
The Office of the Provost has announced a call for fall 2020 fellows, with nominations by deans of the schools and colleges accepted through Nov. 18.
Programming for the fellows includes creation of a strategic promotion plan; training in particular skills, such as media interviews; guidance with developing companion products such as newspaper opinion pieces and TED talks; and assistance with using distribution channels that include web and social media.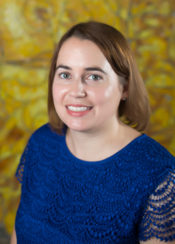 "Academic research has catalyzed innovation and advancement across every part of society and continues to serve as a critical engine of progress," said Steve Ertel, vice chancellor for communications. "It's a privilege to work alongside Vanderbilt's talented faculty to shine an even brighter light on their work and its value to humanity."
Capra, associate professor of biological sciences, will focus on his research on what human genomes can tell us about our past and our health. In particular, he will work to communicate the challenges and the potential of using genomic information to diagnose patients. Capra, who has secondary appointments in biomedical informatics and computer science, uses the tools of computer science and statistics to address problems in genetics, evolution and biomedicine.
Fazio, assistant professor of psychology and human development, will work to increase public attention for her research on how people learn false information from the world around them. A leading expert on the on the effects of misinformation on belief, she studies how people learn new information—both true and false—and how to correct errors in people's knowledge. Fazio's research informs basic theories about learning and memory, while also having clear applications for practitioners, such as journalists and teachers.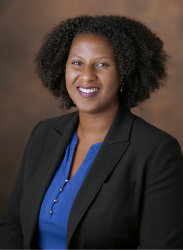 Robinson, associate professor of chemistry, will work to build public awareness for her body of work related to racial and ethnic disparities in Alzheimer's disease. An analytical chemist, she studies the science behind Alzheimer's through the large-scale study of proteins. The disease disproportionately affects African Americans and Hispanics, likely contributed by socioeconomics, genetics and overlapping health conditions—such as hypertension.
Hiba Baroud, Jeffrey Bennett and Suzana Herculano-Houzel were selected for the first cohort and began their fellowships July 1.
The Chancellor's Public Voices Fellowship was the key recommendation of the 2018 report of the Committee for Enhancing Voices in the Public Sphere. The program also supports recommendations made by the International Strategy Working Group to elevate Vanderbilt's international profile and is now collectively part of a set of initiatives called GlobalVU designed to facilitate international research and engagement.
Department chairs and directors of programs, institutes and centers are encouraged to submit faculty recommendations for fall 2020 fellows to their deans. Fellows must have a project or body of work that is at (or nearing) a stage for promotion to the broader public. Applications should be submitted by the deans' offices via InfoReady. More information on this and other faculty funding programs can be found on the Provost website.
For more information, email Schyler Turrin.