Media Inquiries
Latest Stories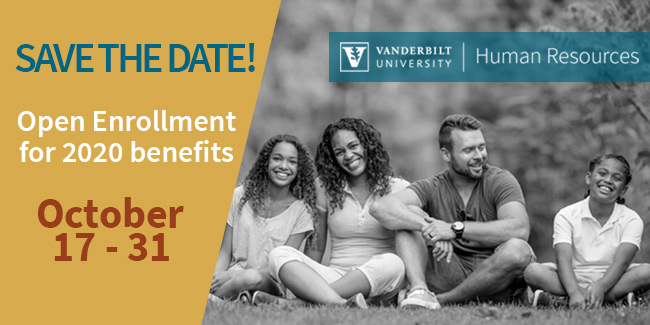 Vanderbilt's annual Open Enrollment is a great time to review your benefit elections and reevaluate if last year's elections are still a good fit for you and your family.
Open Enrollment gives you a chance to change health insurance and other insurance coverage, or opt in to programs such as a flexible spending account, which can save you money.
If you do not actively enroll during Open Enrollment:
you will be defaulted into the Choice CDHP;
you also will pay the $100 spousal fee, if married, and elected family coverage in 2019; and
you will not receive the $20 monthly tobacco-free premium discount.
You can only select your 2020 benefits during Open Enrollment or within 30 days of a qualifying event (such as getting married or having a baby).