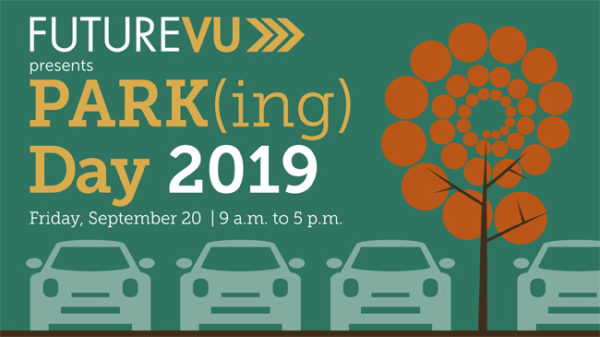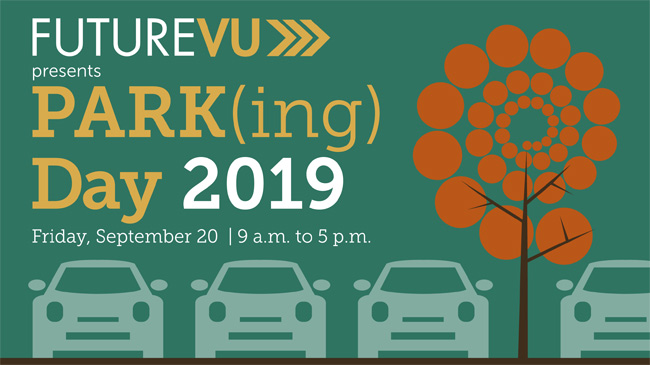 The campus community is invited to experience PARK(ing) Day 2019 from 9 a.m. to 5 p.m. on Friday, Sept. 20, in front of the Law School along 21st Avenue South. This year's park will focus on transportation and sustainability efforts underway on campus.
This is the third year that Vanderbilt is participating in the national PARK(ing) Day event, which draws attention to public spaces and demonstrates how parking can be utilized for other purposes, such as creating community space.
This year, attendees will be able to preview Vanderbilt's Walk & Roll Loop, a multimodal pathway envisioned to encircle the campus edge as part of the MoveVU (transportation and mobility) plan, to be released later this fall.
Other highlights of the day will include:
Breakfast snacks starting at 9 a.m. while supplies last
Afternoon snacks starting at noon while supplies last
MoveVU photo station
Scooter safety demos –10–11 a.m. and 2–3 p.m.
Scavenger hunt – participants who complete the challenge will be entered to win a Fitbit
Succulent potting and decorating – noon
Yoga class – 11:30 a.m.
Campus dining area including the Farmer's Market and No.More.Plastic reusable water bottles
Water features created by the university's Plant Operations staff
Educational information about transportation and sustainability on campus
Campus community members who normally park in lots 6 and 6A near the Law School will be able to park in other Zone 2 parking areas, including Terrace Place Garage and lots 5A and 5B across from the Baker Building, Sept. 18–20.
Vanderbilt's participation in PARK(ing) Day is part of its series of pop-up events that highlight FutureVU efforts to green and beautify campus spaces for all, promote a sustainable and walkable campus and encourage community building and social interaction.
Last year, Vanderbilt was recognized by the Nashville Civic Design Center for its participation in PARK(ing) Day 2018. The university won the "Best Use of Space" award and the "Golden Phone" award for the most text-in votes by visitors.
Highlights from last year's PARK(ing) Day event: