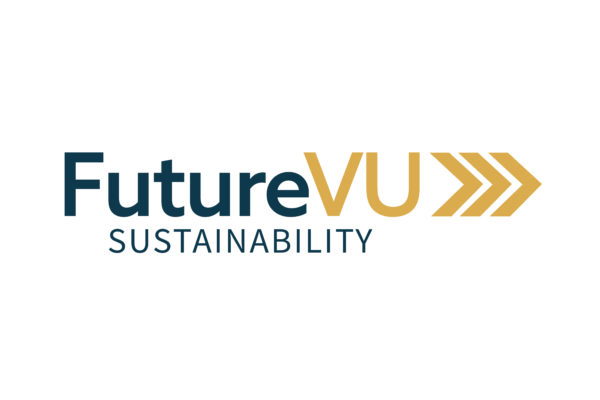 As part of its ongoing sustainability efforts, Vanderbilt University announced today it will eliminate all single-use plastic water and soda bottles in its operations throughout dining facilities, markets and vending machines.
The collaborative effort—which involved the student organizations Students Promoting Environmental Awareness and Responsibility (SPEAR) and Vanderbilt Student Government and will save more than 430,000 plastic bottles per year and over 1.7 million bottles during a graduating class's four-year experience—is part of the university's FutureVU strategy to significantly reduce Vanderbilt's environmental footprint and put the university on track to be carbon neutral by 2050. The amount of plastic saved in one year is enough to cover the university's football field almost 1.5 times.
"Putting our university values and goals to work means looking at how we can make a meaningful impact in our efforts to reduce waste," said Vice Chancellor for Administration Eric Kopstain. "We are not aware of another university that has gone as far as to eliminate single-use plastic soda bottles in addition to plastic water bottles. This makes a bold statement that Vanderbilt is committed to ethical and sustainable practices as part of its distinct institutional character."
Starting this academic year, all undergraduate students will be given a reusable aluminum Vanderbilt tumbler for use at hydration stations throughout campus. The hydration stations and tumblers were funded through the university's Green Fund initiative as well as Campus Dining. Undergraduates will have a prepaid credit on their Vanderbilt identification cards that can be used to claim their tumbler at any of the markets on campus. Graduate and professional students, faculty and staff also may purchase the tumbler at the munchie markets for a below-market price or use any refillable container at the hydration stations.
Click maps for larger image:
"Replacing single-use plastic bottles with reusable aluminum tumblers for our entire undergraduate population is a huge gain toward Vanderbilt's waste and carbon reduction goals," said Andrea George, director of the university's Sustainability and Environmental Management Office. "Both the tumblers and single-use containers in the markets are aluminum, which is almost infinitely recyclable while plastic is not. The significantly reduced waste volume and move to more recyclable materials made contributing to this effort a natural fit for our Green Fund, which is a way for our students and faculty to get involved in the university's sustainability initiatives."
Future plans include reducing sports drink and juice plastic bottles in markets and working to eliminate the use of plastic water and soda bottles in departments and offices on campus. Additionally, the university will begin implementing zero waste initiatives around food waste, sustainable procurement practices, landfill waste reduction and green printing.
"We are working on plans to expand the elimination of plastic bottles to other drinks while ensuring that we provide healthy beverage products in more sustainable packaging," said David ter Kuile, executive director of Campus Dining. "Incorporating our mission of whole-person education doesn't stop when our students leave the classroom. Promoting healthful and sustainable solutions during their time in our dining facilities is extremely important, and our students have applauded these efforts."
Last year, the university eliminated all single-use plastic straws, bags, cups, containers and cutlery within dining facilities and throughout the catering department, replacing them with boxed water and compostable utensils.
For more information about the university's sustainability efforts, visit the FutureVU Sustainability website.