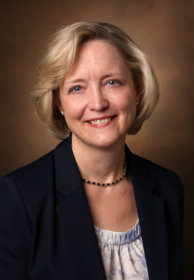 Vanderbilt's four identity-based centers and offices are now under the umbrella of the Office for Inclusive Excellence, an organizational move within the Office of the Provost designed to elevate their mission and expand their impact across campus.
The Bishop Joseph Johnson Black Cultural Center, Margaret Cuninggim Women's Center, K.C. Potter Center (LGBTQI Life), and Office of the University Chaplain and Religious Life were previously organized with the Office of the Dean of Students. Provost and Vice Chancellor for Academic Affairs Susan R. Wente announced their shift to the Office for Inclusive Excellence today.
"Under Dean of Students Mark Bandas' capable leadership, the identity-based centers and offices have historically served faculty and staff in addition to students," Wente said. "This organizational move will further their already positive impact on the Vanderbilt University community and provides an opportunity to expand their critical roles with the university's mission going forward."
The identity-based centers and offices will now report to William H. Robinson, interim vice provost for strategic initiatives and professor of electrical engineering. Robinson leads the Office for Inclusive Excellence.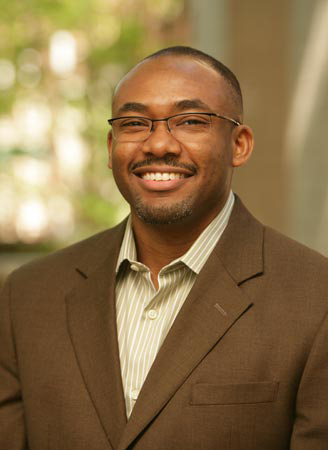 "This move recognizes the identity-based centers' and offices' service to the broader community, and also provides a strong connection among the four units for collaboration and intersectional programs that promote a culture of inclusive excellence at Vanderbilt," Robinson said. "I do want to emphasize that the individual mission of each center and office will remain the same."
The centers and offices will maintain their current locations on campus. Robinson said the leaders of the four centers are excited about the future.
"One of my goals is making sure that inclusiveness becomes part of Vanderbilt's 'DNA' and culture," Robinson said. "This effort goes far beyond relying upon one individual who happens to lead this office to be a champion for inclusiveness. Everything we do in terms of programming and structure builds a sustainable legacy that supports the university's values."
More about Vanderbilt's identity-based centers and the Office for Inclusive Excellence:
Serves as an essential resource for Vanderbilt and the greater Nashville community that seeks to highlight Black history and culture through innovative programming, resources, and opportunities for fellowship
Serves as an affirming space for women and for all members of the Vanderbilt community that actively resists sexism and all forms of oppression by providing resources and educational programming
Serves as a cultural center and a place of affirmation for individuals of all identities, and a resource for information and support about gender and sexuality 
Serves by supporting the spiritual and religious growth of all Vanderbilt community members while encouraging the ongoing development of interfaith literacy and dialogue
Serves the Vanderbilt community with a strategic emphasis to promote academic success, professional and cultural education, and inclusivity and belonging among its students, faculty and postdoctoral fellows. The office also works to assess the progress of inclusive excellence across all areas of Academic Affairs.