Media Inquiries
Latest Stories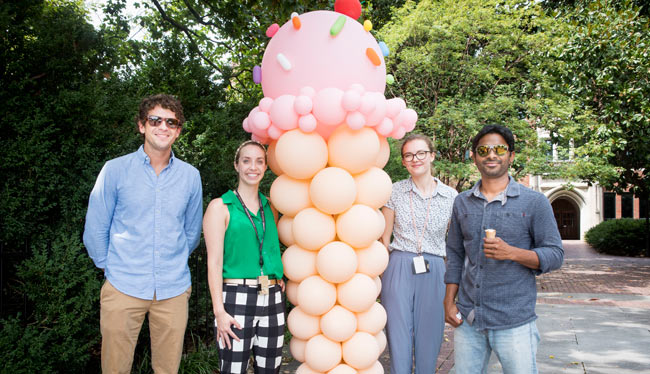 Thousands of university employees showed up for frozen treats at Vandy Chills, the annual Employee Appreciation event, on Aug. 8.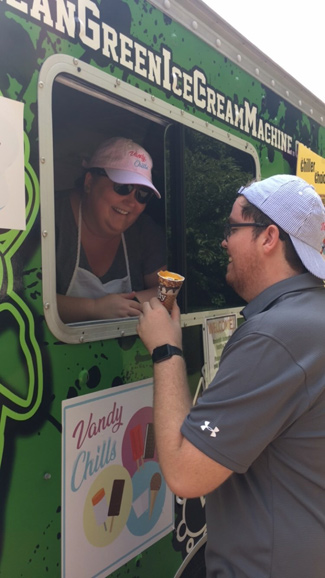 Vanderbilt University employees cooled off with frozen treats—including Nutty Buddys, ice cream cups and sandwiches, fudge bars, rainbow sherbet pop-ups and fruit pops—and enjoyed the company of colleagues on Library Lawn. The Vandy Chills ice cream truck also made stops across campus, including the Wyatt Center/East Hall, Magnolia Circle, the Engineering and Science Building, Loews and the Baker Building. Nearly 4,000 frozen treats were distributed to university employees during the event.
In addition, this year's event offered employees the opportunity to pose for a photo in a cut-out creamsicle. Check out all the fun on the Employee Appreciation Instagram @youmakevu.
If you're interested in volunteering for future Vanderbilt University events, check out the Vanderbilt University Event Volunteers page for more information.
Visit the Employee Appreciation events gallery for more photos of Vandy Chills and other past events, and check out the Employee Appreciation website to learn more about upcoming events.