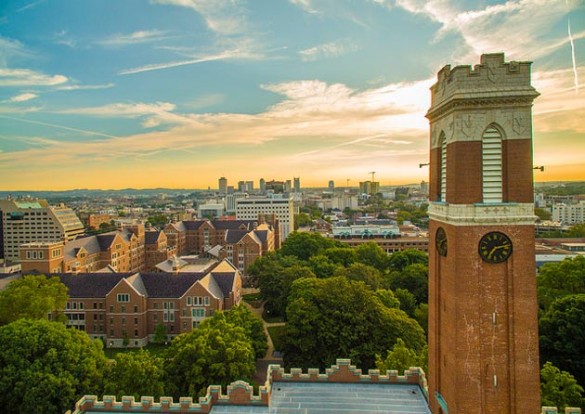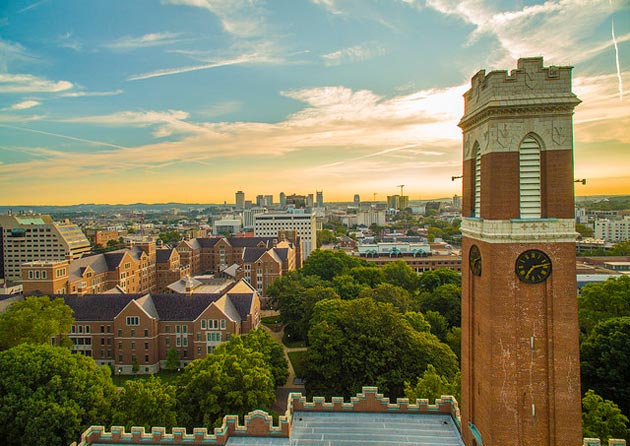 HR Learning and Organizational Development has launched the Vanderbilt Leadership Enrichment (VLE) program. VLE is designed to develop key leadership skills and competencies for staff who are managers or operational leaders demonstrating high potential, and whose leadership position is between front-line supervisor and director.
This university-wide program consists of nine full-day sessions, offered monthly from September through May. The program aims to help participants enhance their leadership self-awareness and increase their institutional knowledge. VLE will help develop their ability to work effectively with a team, lead during times of change, manage both complex and simple projects, deal with conflict, and set departmental goals and direction.
"At Vanderbilt, we are always looking to develop our leaders, pushing them to new heights," said Eric Kopstain, vice chancellor for administration. "VLE was crafted in collaboration with the Office of the Provost and the Divisions of Administration, Information Technology, and Finance. The program will serve as a valuable resource for managers across campus to enhance their leadership styles and increase their emotional intelligence to make better, more informed decisions not only for their teams, but for Vanderbilt as a whole."
VLE was developed with significant input from Kopstain, Vice Chancellor for Information Technology John Lutz and Vice Chancellor for Finance and Chief Financial Officer Brett Sweet and with support from Provost and Vice Chancellor for Academic Affairs Susan R. Wente. The program was established to serve and connect staff leaders from academic areas, departments and divisions across the university.
The VLE session topics will include:
Overviews of higher education and of Vanderbilt
Leadership self-awareness
Basic project management
Presentation skills
Facilitation
Building team effectiveness
Coaching and delegation
Difficult conversations
Leading innovation and change
Unconscious bias
Leaders interested in the VLE program should apply online by Aug. 9. Complete this form to submit your application.
The inaugural cohort will consist of 24 participants selected from a breadth of departments across the institution. Please direct inquiries to leadershipenrichment@vanderbilt.edu.