Media Inquiries
Latest Stories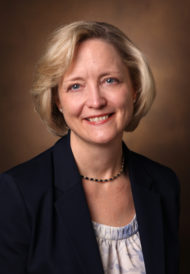 Vanderbilt Institutional Research Group (VIRG) is being renamed the Office for Planning and Institutional Effectiveness, or simply PIE, Provost and Vice Chancellor for Academic Affairs Susan R. Wente announced today.
"The rebranding reflects the office's mission and expanded scope, which is to be engaged, proactive and focused on supporting insight and actions that will enhance Vanderbilt's impact and effectiveness," said Wente. The office is part of the Office of the Provost and will also bring the former VIRG staff together with the staff of the Assessment and Special Projects Office, formerly in the Dean of Students area.
PIE is led by Olivia Kew-Fickus, who was recruited in April 2019 to serve as the VIRG executive director and whose new title will be assistant provost and executive director for planning and institutional effectiveness. Prior to joining Vanderbilt she served as director of strategic planning at the University of Birmingham in the UK.
"Naming the office Planning and Institutional Effectiveness represents an exciting opportunity for us to build on the deep analytics and assessment expertise that has resided in VIRG and Assessment," Kew-Fickus said. "Our focus will be on helping leaders to use data, information and analysis to support strategic decision-making and planning. We are establishing a team of partners whose job will be to build relationships with key leaders so that information can be targeted directly to their needs."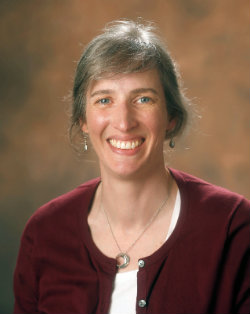 PIE will have four teams: Institutional Research and Analytics, led by Richard Iannelli, who served as VIRG's interim director and senior associate director; Assessment, led by Laura Walaszek Dermody, who directed Assessment and Special Projects in the Dean of Students area; Data Governance and Solutions, led by Daniel Kirby, who served as VIRG's director of Institutional Data Governance; and the new Partnering team, which will be established in 2019-20.
PIE's priorities for the new academic year include the establishment of the Partnering team; a review of surveys in Academic Affairs to ensure they are delivering maximum value; the ongoing enhancement of its new website, www.vanderbilt.edu/pie, which replaces the current VIRG website; and development of an assessment strategy for Immersion Vanderbilt.
PIE will continue working closely with the Office of Undergraduate Admissions and also assume a greater leadership role in facilitating and supporting Vanderbilt's accreditation by the Southern Association of Colleges and Schools Commission on Colleges (SACSCOC).
PIE is located on the eighth floor of the Baker Building.