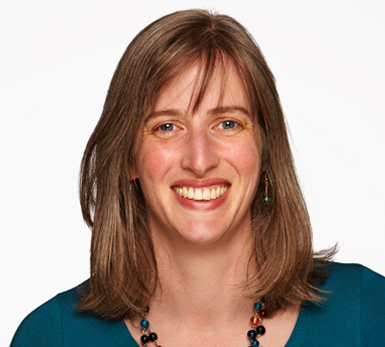 Olivia M. Kew-Fickus, a higher education administrator with two decades of experience in using data to support academic strategy and planning, has been named as the next leader of the Vanderbilt Institutional Research Group.
Provost and Vice Chancellor for Academic Affairs Susan R. Wente announced the recruitment of Kew-Fickus, currently director of strategic planning at the University of Birmingham (U.K.), to serve as executive director of VIRG and assistant provost.
"We are excited to welcome Olivia Kew-Fickus to Vanderbilt, where she will build on VIRG's historical strengths and work closely with our deans, senior administrators and faculty to advance data innovations for academic planning and executive decision-making," Wente said. "There are strong parallels between her work at Birmingham to improve connections between institutional data and academic planning—as a collaborative partner with faculty leaders—and the goals we have set with our Academic Strategic Plan."
In her present position, Kew-Fickus has overseen the implementation of Birmingham's Business Intelligence Strategy. She also led faculty and student engagement for, and authored, Birmingham's Strategic Framework for 2015-2020.
Kew-Fickus said that she is honored to be invited to join the Vanderbilt community. "Vanderbilt's global reputation, ambitious and distinctive strategy, wonderful people and resources, and location in the vibrant city of Nashville all make this an amazing opportunity," Kew-Fickus said. "I look forward to working with the VIRG staff, faculty and others across the university, and to leading VIRG in the next stage of its development."
Prior to being named director of strategic planning at Birmingham, she held positions at the British public research university as assistant registrar (executive support), operations manager for the School of Education, and research and business development manager. Kew-Fickus previously was employed at California State Polytechnic University as an international grants/workshop coordinator and also as deputy director for the U.S.-Ukraine Community Partnerships Program.
Kew-Fickus earned an MBA with Distinction from the University of Leicester in the U.K. Her bachelor's degree was from Princeton University, where she majored in history and graduated summa cum laude. Kew-Fickus, who has family in Tennessee, was the valedictorian of her high school class at St. Andrew's Sewanee School, and she studied abroad at the Oundle School in the U.K. She was sponsored by Middle Tennessee Rotary Clubs to study for a year in Kyiv, Ukraine, prior to her position with the U.S.-Ukraine Community Partnerships Program.
A national search was launched at the end of July for the executive director position. Wente expressed thanks to the search committee that she chaired for their diligent work to secure this outstanding hire.
Richard J. Iannelli, VIRG's senior associate director of research and analytics, will continue to serve as the group's interim director until Kew-Fickus arrives in the spring.
"Richard's strong interim leadership of VIRG during this time of transition is deeply appreciated," Wente said. "I am grateful for his dedicated and continued service to Vanderbilt."
VIRG was established in January 2001 to coordinate institutional research at Vanderbilt and to facilitate the collection, integration and distribution of strategic information. Since then VIRG has evolved beyond traditional institutional research to include data governance, operational reporting, business intelligence, data integrity and warehousing efforts.