Seasoned university leaders Frank Dobson and Rosevelt Noble have been appointed to new roles to further advance inclusive excellence programming and resources as part of the undergraduate experience.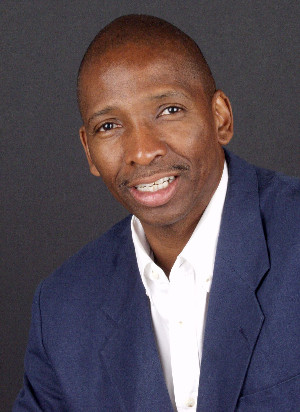 Dobson has been appointed as associate dean of The Martha Rivers Ingram Commons and will work to expand systemic efforts to promote inclusion and belonging across the first-year experience at Vanderbilt. He will engage with directors and student leaders of Posse Scholars, Questbridge, FirstVU, International Student Council, Vanderbilt International Students Association and other organizations to create recurring opportunities for engagement among first-generation students and international students in particular.
Dobson will also continue to be faculty head of Gillette House, a residence hall on The Ingram Commons, where he has served since its 2008 opening.
"Frank Dobson has been a leader on our campus in multiple capacities for 15 years," said Vanessa Beasley, vice provost for academic affairs, dean of residential faculty and associate professor of communication studies. "As associate dean of The Ingram Commons, he will bring his experience, vision and passion for making the first-year experience at Vanderbilt even more accessible and meaningful for all students as we continue to build new structures for support and information."
Dobson, who is a noted playwright and author, joined the Vanderbilt community in 2004 as director of the Bishop Joseph Johnson Black Culture Center. He began leading the Office of Social Justice and Identity within the Dean of Students office when he was promoted to associate dean in 2016.
"The Ingram Commons is a special place, one of beginnings and exploration," Dobson said. "In this role, I will help promote diversity and inclusion efforts on The Ingram Commons; indeed, it represents an exciting opportunity to work with and serve our first-year students in meaningful and new ways."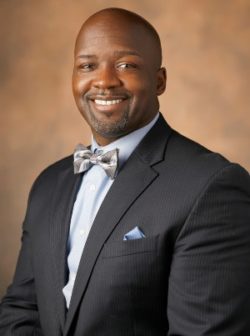 Noble, who was named director of the Bishop Joseph Johnson Black Cultural Center in 2017, has been named assistant dean of residential colleges. In this new role, he will work closely with Beasley and Interim Vice Provost for Strategic Initiatives William H. Robinson on expanding initiatives to promote student success within all of the residential colleges.
"I look forward to partnering with Rosevelt Noble to develop and launch new initiatives that enable our diverse community of students to thrive at Vanderbilt and beyond," said Robinson. "One of Rosevelt's many contributions are the academic clubs he has established within the Bishop Joseph Johnson Black Cultural Center to support students in science and engineering courses. His new role as assistant dean of residential colleges provides new opportunities for impact on our campus."
Noble is also a senior lecturer in sociology and faculty head of Stambaugh House on The Ingram Commons.
"On The Ingram Commons, first-year students learn about the many resources Vanderbilt puts in place to promote academic success," Beasley said. "We need to make these resources and networks more visible to all students during the rest of their undergraduate careers as well."
Noble, who is a scholar of the criminal justice system, is a three-time alumnus of Vanderbilt. He earned a bachelor's degree in sociology with honors from the university in 1997, and subsequently earned a master's degree in 1999 and a doctorate in 2003.
"I am excited about this opportunity to serve as part of the bridge between two areas that I'm most passionate about on our campus," Noble said. "As we continue to build out our residential college system, it is imperative that we think about the ways in which we continuously provide our students with greater access to all of the resources that they need to be successful."
The appointments for Dobson and Noble begin July 1.