In response to what he sees as a "multi-decade crisis of democracy," Paul Kramer, associate professor of history, has developed an undergraduate course aimed at "activating citizens."
"The skills we need to make democracy work need to be constantly renewed," said Kramer. These skills include curious intelligence and an ability to be in-tune to the complexities of various issues. Along with these observational skills, citizens should know how to effectively distill and convey these observations to a wider audience. Through his course, Writing for Social Change, which he plans to offer regularly, Kramer hopes to "pass these skills along to the next generation of society."
To this end, the course pushes students to consider, "What troubles you about society? What connects to you personally? How can you use rigorous research and vivid prose to encourage others to care about these issues?"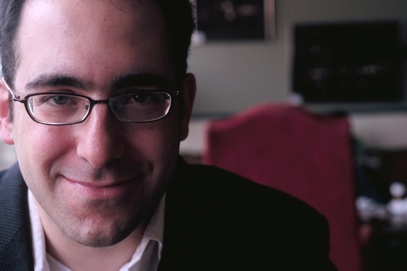 For student Andrew Cummings these questions ignited his curiosity about the opioid epidemic. Growing up in New York City, Cummings lived just 5 blocks from a heroin hub and saw its impacts daily. This personal connection drove him to investigate the issue through interviews with a rehabilitation center resident and his nurse. Their unique perspectives taught him the complexities of the issue. "There isn't just one solution," he said.
Other student topics include the treatment of juveniles in the criminal justice system, multilingual education, the environmental impact of food waste and healthcare access for the homeless.   
In an effort to train students to effectively articulate social issues, course participants learn the history and best practices of texts meant to spur involvement in social change. For Blane Silverman, who investigated Nashville's affordable housing crisis, "seeing other authors' writing styles helped improve my own work."
When practicing this writing style, Kramer encourages his students to "begin with the question not the answer so that their writing provides a model of curious intelligence." Destinee Johnson took that advice to heart in searching for her topic. At the gym, she wondered why the weight room was dominated by men. This curiosity drove her to write about gender dynamics in campus gym culture.
In the face of modern exclusion and division, this curiosity advances empathy and democracy. According to Kramer, "a democracy is only as expansive as the stories it tells itself about who belongs, on what terms, and what belonging entails." He hopes to expand and strengthen democracy by allowing students the opportunity to tell their own stories and fully engage with the stories of others.