Media Inquiries
Latest Stories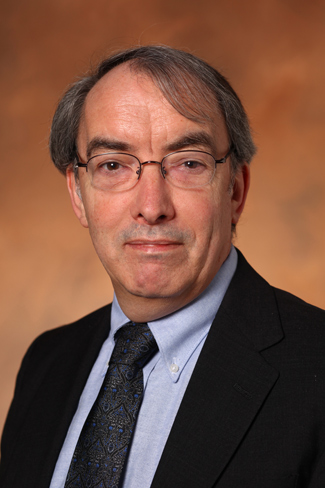 Larry Bartels, May Werthan Shayne Chair of Public Policy and Social Science and co-director of Vanderbilt's Center for the Study of Democratic Institutions, was elected as a member of the American Philosophical Society during its spring meeting in May.
Founded in 1743 by Benjamin Franklin for the purpose of "promoting useful knowledge," the American Philosophical Society is the oldest learned society in the United States. Bartels' scholarship centers on public opinion, electoral politics, public policy and political representation.
"Larry is one of the foremost scholars of mass political behavior and electoral politics in the world. His work transcends disciplines and has influenced some of the most important conversations we are having about democracy today, both within and beyond the academy," said Susan R. Wente, provost and vice chancellor for academic affairs. "I'm thrilled to congratulate him on taking his place among this renowned community of thinkers, artists and leaders."
Bartels has made major contributions to the study of partisanship, identity politics, and the impact of economic inequality on American democracy. In recent years he has expanded his focus from the United States to other affluent democracies, demonstrating important similarities in voting behavior and patterns of political accountability despite their different political institutions and cultures.
His books include Unequal Democracy: The Political Economy of the New Gilded Age, Democracy for Realists: Why Elections Do Not Produce Responsive Government and Mass Politics in Tough Times: Opinions, Votes and Protest in the Great Recession. He is also the author of numerous scholarly articles, and his writing has appeared in The New York Times, The Washington Post and other prominent news outlets. He has received the American Political Science Association's Warren E. Miller Prize and Vanderbilt's Earl Sutherland Prize for Career Achievement in Research.
Bartels is a trustee of the Russell Sage Foundation and a past vice president of the American Political Science Association. He is a fellow of the American Academy of Arts and Sciences and of the American Academy of Political and Social Science. He is also a member of the National Academy of Sciences.
The American Philosophical Society supports research and discovery through grants and fellowships, lectures, publications, prizes, exhibitions and public education. It also serves scholars through a research library of some 13 million manuscripts and other collections.
Members include distinguished scientists, humanists, social scientists and leaders in civic and cultural affairs. Notable members have included George Washington, John Adams, Thomas Jefferson, James Madison, Alexander Hamilton, Charles Darwin, Thomas Edison, Louis Pasteur, Albert Einstein and Robert Frost. Today the APS has 1,013 elected members, including 845 resident members and 168 international members from more than two dozen foreign countries. Since 1900, more than 260 members have received the Nobel Prize.