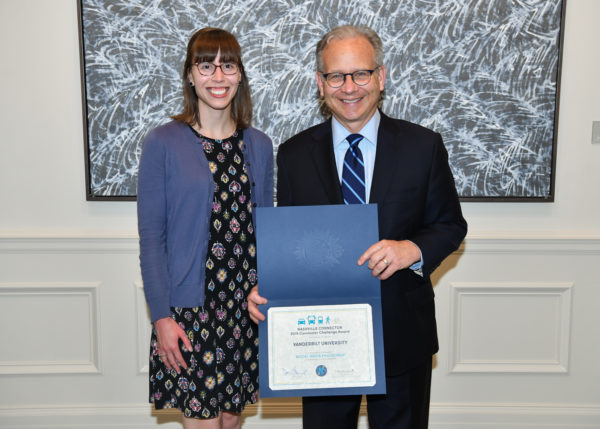 Vanderbilt University was recognized for its social media engagement by Nashville Connector's Commuter Challenge.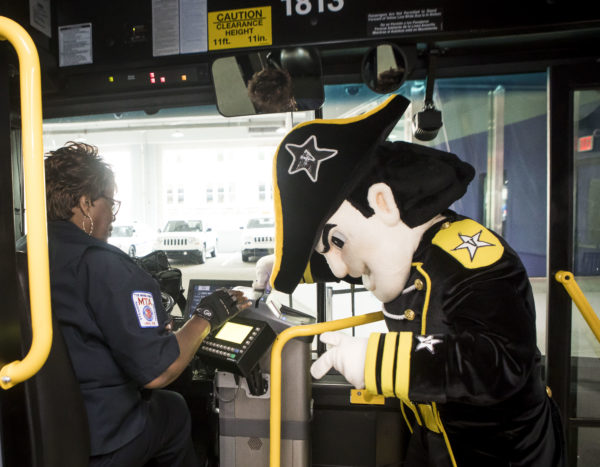 Presented by Mayor David Briley on May 21, Ashley Majewski, coordinator for the vice chancellor of administration, accepted the award on behalf of the university.
The university's participation and social media engagement raised awareness and engagement during Transit Month and the Commuter Challenge April 27-May 3.
The annual challenge invited community members to try one new transportation mode other than driving alone during that week.
Over 115 sustainable trips were taken during the week by Vanderbilt faculty, staff and students and Mr. C.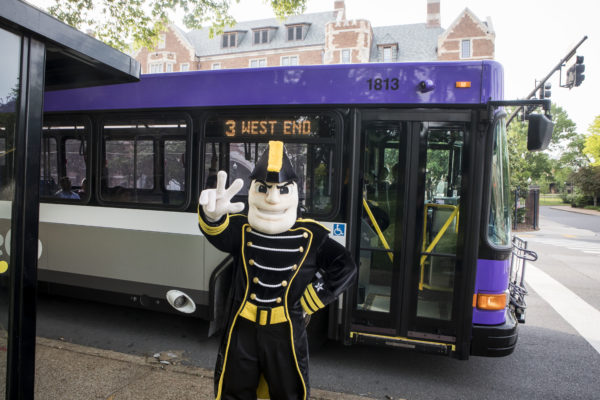 "This award was a direct representation of our community's efforts to come together to inspire mobility and transportation change," said Erin Hafkenschiel, Vanderbilt's executive director of mobility. "While one alternative trip may not seem to make a difference, collectively, Vanderbilt sent a message that we support our environment, reducing regional congestion and exploring alternatives to single-occupancy vehicle transportation."
For more information on mobility and transportation efforts, visit the FutureVU website.
Follow @futurevunews on Instagram for more information and updates from around campus.