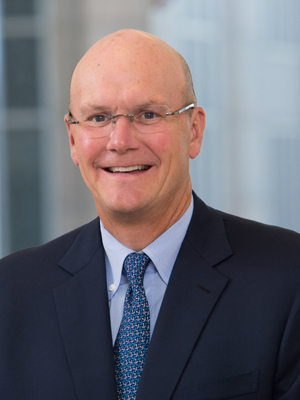 The Chancellor Search Advisory Committee has begun its work to gather critical input to inform the search for Vanderbilt's next chancellor, and is now inviting all members of the university community to submit their feedback on the Chancellor Search website.
Through the feedback form, students, faculty, staff, alumni, parents and members of the broader community can provide their thoughts on what qualities the next chancellor should hold and the priorities that should be considered during the search process.
"Through the Chancellor Search Committee and the Chancellor Search Advisory Committee, we have assembled a terrific team to guide this decision, but we are also fully aware that—at this important moment in Vanderbilt's history—more is more," said Bruce R. Evans, chair of the Board of Trust. "The more perspectives, insights and opinions that can fuel our search, the better."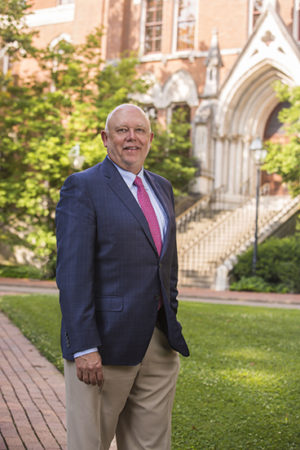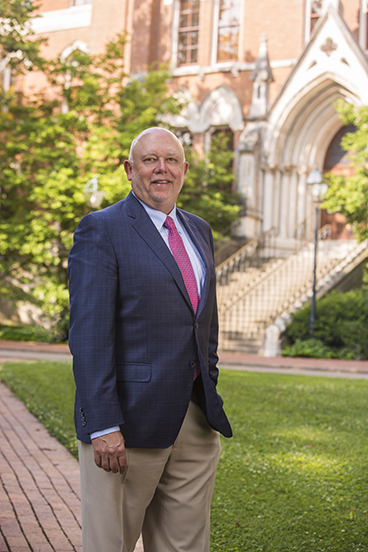 Evans is chair of the Chancellor Search Committee, which is leading the search process and will recommend a final candidate on which the full Board of Trust will vote. The Search Committee comprises current and former members of the Board of Trust, along with five members of the Chancellor Search Advisory Committee. Evans announced the formation in early May of the Search Advisory Committee, which is chaired by John Geer, dean of the College of Arts and Science and the Gertrude Conaway Vanderbilt Professor of Political Science and includes faculty, staff, students and alumni, to provide advice to the Search Committee throughout the process.
The information gathered through the feedback form, along with many other forums and opportunities for feedback in the coming weeks and months, will yield a report drafted by the Advisory Committee about the Vanderbilt community's priorities and hopes for our next chancellor.  This document will not only be helpful to the Search Committee as they identify Vanderbilt's new leader, but it will be shared with the community and eventually the  incoming chancellor.
"By reflecting on the university we know and love—its values, its strengths, its opportunities for growth—we can directly impact Vanderbilt's future, now more than ever," Evans said.
In April, Chancellor Nicholas S. Zeppos announced his plans to step down as chancellor Aug. 15, having served in the role since 2008. The Board of Trust has appointed Provost and Vice Chancellor for Academic Affairs Susan R. Wente to serve as interim chancellor beginning Aug. 15.
Updates on the chancellor search will be shared at vu.edu/chancellor-search.