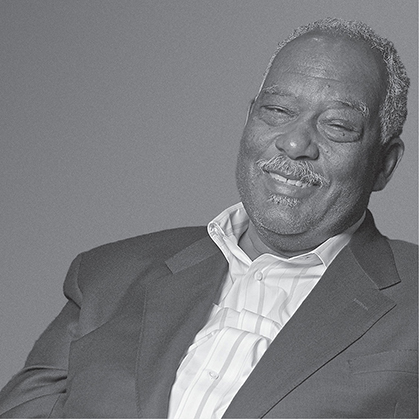 David Williams II was remembered as a courageous vice chancellor, outstanding athletics director, brilliant law professor, and devoted husband and father during a celebration of life service Feb. 15. More than 2,000 people—including elected officials, community leaders, student-athletes, alumni, coaches, university administrators, faculty, staff, and athletics directors from across the Southeastern Conference—gathered in Nashville to pay their respects to Williams, who died unexpectedly Feb. 8, just eight days after stepping down as vice chancellor for athletics and university affairs and athletics director.
During the service Chancellor Nicholas S. Zeppos shared that the Vanderbilt Recreation and Wellness Center would be renamed in honor of Williams and that the university had commissioned a portrait of Williams by African American artist Simmie Knox as part of the Vanderbilt Trailblazers series. The portraits, which are displayed in Kirkland Hall, honor members of the Vanderbilt community who broke barriers at the university and in society at large.
"For all of the recognitions and plans we have to remember him," wrote Zeppos in a recent piece about Williams, "the true power of David's life was his ability to transform all those who had the privilege of knowing him." The following are just some of the many tributes from the Vanderbilt community and beyond that attest to Williams' impact on others.
---
"David was in his element in the classroom, but he didn't need that setting to teach. He taught us to be proud of who you are and where you came from—and that sometimes the most important thing you can do for someone is to show up."

—Candice Storey Lee, BS'00, MEd'02, EdD'12, associate vice chancellor for university affairs and deputy athletics director
---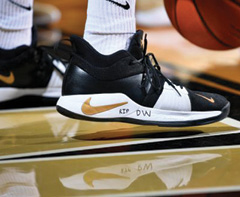 "David had a remarkable and lasting impact on his university and the SEC, leading Vanderbilt to conference and NCAA championships with integrity and honor. His love for Vanderbilt's student-athletes and support of student-athletes nationally, his steady leadership, and his legacy as a trailblazer have moved the Vanderbilt community in ways that will be felt for generations."

—Greg Sankey, SEC commissioner
---
"What I loved about him was that he saw your athletic ability as just a bonus. He was interested in the person you were becoming and how he could pull you up. I bring that with me today. In that way, his legacy lives on with every student-athlete he came across."

—Simone Charley, BA'17, MA'18, former student-athlete on the women's track and soccer teams
---
"When I got here my freshman year, he would talk to all the freshman athletes for an hour every Wednesday during the summer. He answered our questions, he told stories, and he talked to us about life. I don't think he had to do that. It was just important to him, and it was important to us."

—Joe Toye, senior on the men's basketball team
---
FROM THE WEB



---