New director of Bass Military Scholars Program comes highly decorated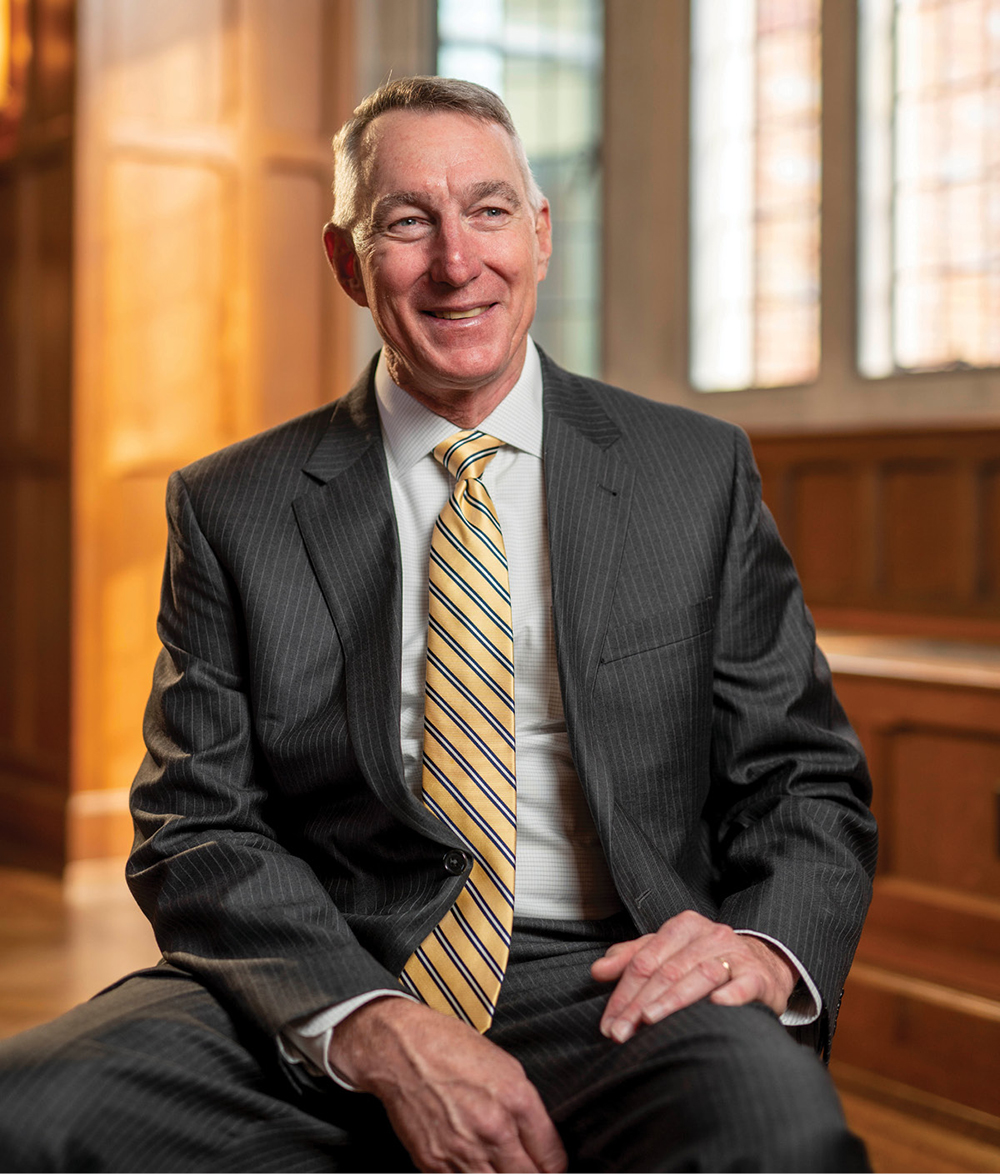 Gary H. Cheek, a retired U.S. Army lieutenant general, joined Vanderbilt in April to direct the newly created Bass Military Scholars Program, established in 2018 with a $25 million gift from the Lee and Ramona Bass Foundation. The program honors the leadership traits and commitment to service embodied by current and former members of the U.S. military with support for up to 40 scholarships and programming for honorably discharged military veterans pursuing graduate and professional degrees at Vanderbilt Law School, Owen Graduate School of Management, Peabody College of education and human development, the School of Medicine, and the School of Nursing. The first class of Bass Military Scholars will enroll in fall 2019. Cheek, who spent 38 years in the Army, will recruit students and oversee programming to engage the Bass Military Scholars in the life of the Vanderbilt community.
---
For those unfamiliar with how the military operates, does someone at your level tend to specialize or are the assignments more random?
As a general officer in the Army, use of the word "general" is purposeful in that we rarely do niche or specialty work. A general officer can expect assignments outside their area of expertise that will rely on their leadership, problem-solving skills and experience. For example, as the commanding general of the U.S. Army Warrior Transition Command, I oversaw the care for our wounded, ill and injured soldiers. While this might seem a better fit for a medical professional, in reality it was a recognition that the care for our wounded was an Army responsibility—not just the Army medical department's. When given this assignment—which came as a complete surprise—I simply said, "I would be honored to do this job."
What did you enjoy most about those assignments?
The most enjoyable thing about being a general officer is the teamwork. You'll get handed a difficult problem, and then two or three phone calls later you're working with a group of your colleagues, often across the services, coming together and asking how we solve this. It's not about competition. It's not about egos. You're all serving a more noble purpose.
What convinced you to retire?
Ha! Well, mainly the fact that I should have retired about five years earlier. In my West Point class of 1980, we graduated about 900 cadets. By the time I left, three of my classmates were still on active duty. And they were all four-star generals.
What was it about this program that drew you back from retirement?
This program is a real win-win. It's a great opportunity for our very talented veterans. It's also a great opportunity for Vanderbilt students to get to know those veterans and learn from their sense of duty and mission. Vanderbilt is very fortunate to have people with the vision to put something like it together. Chancellor Zeppos, in particular, has a strong passion for this program. When I talked to him, he had intimate knowledge of every facet—you can see his influence throughout. It speaks volumes to have the top leadership of the university behind this initiative.
What are the qualities you see veterans bringing to the civilian workforce?
The impression many Americans have of veterans is that they're wounded or that they have post-traumatic stress disorder. That's a very small percentage. The average veteran is, first of all, healthier than the average American. They are also more educated. If you really want a talented person in your business or organization, then take a look at veterans. And who are we bringing to Vanderbilt through this program? Some of the most talented veterans anywhere—individuals who have demonstrated top academic performance and have thrived in their military work experience. They also understand that when they come to Vanderbilt, part of their responsibility is to share those values and character traits they've developed in the military with the wider student population.
How will the Bass Military Scholars Program play a role to help veterans transition out of the military?
For those who aspire to a postgraduate degree, in many cases they are making a major pivot in their personal and professional lives. Having time in an academic setting gives them the space to sort through their career aspirations and interests. A big part of my job as director will be to work with each student on setting goals and figuring out how to forge a new path for what they want to do next in their lives.
---
Gary Cheek was interviewed by Vanderbilt Magazine Editor-in-Chief Ryan Underwood, BA'96.
---