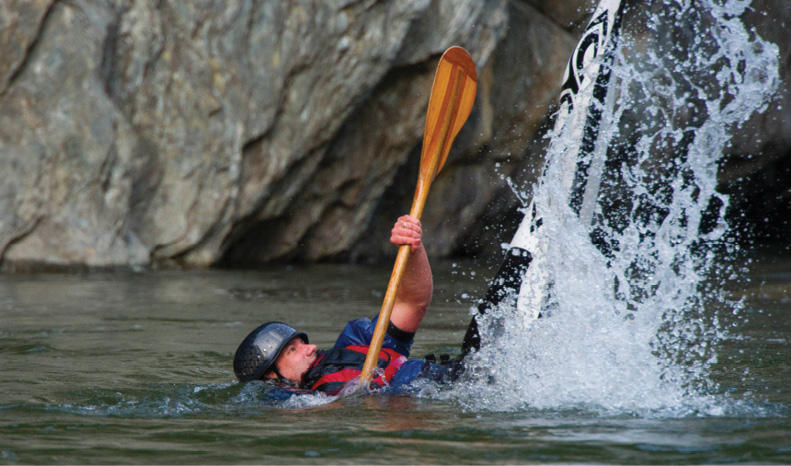 Scott Muller has excelled in pretty much everything he's put his mind to over his lifetime. That includes not only competitive kayaking but also counseling world leaders on low-carbon development and the sustainable use of biodiversity.
But whether vying for gold at the Olympic Games alongside the world's best slalom kayakers or helping lead the Clinton Climate Initiative to create a global consortium of cities focused on sustainability, Muller can trace the trajectory of his life's work and passions back to formative experiences just off 25th Avenue in Nashville, at the David Williams II Student Recreation and Wellness Center.
In 1990, when the Student Recreation Center was brand-new, Muller himself was a sophomore in the School of Engineering's environmental engineering program. He became a regular at the rec center's climbing wall, and on many a Friday he and his friends would check out kayaks from the center, strap them to the roof of a white Monte Carlo, and spend the weekend exploring the "magical whitewater creeks of Appalachia."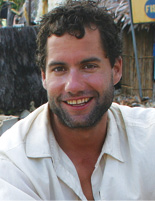 These activities would have been unimaginable just six years earlier. As a 12-year-old growing up in Minnesota, he'd suffered a debilitating injury after being hit by a car while riding his bike to a tennis match. Extensive skin grafting and a few months in a body cast eventually led to a year walking on crutches.
The terrifying episode had a profound influence on the young Muller, making him more introspective and leading him to question his place in the world and the way the natural and built environments fit together—all of which kindled his interest in environmental engineering. When he regained his mobility, he took nothing for granted, diving headfirst into athletic competitions and adventures, including mountain-bike racing, cross-country ski racing, canoeing, climbing and fly-fishing.
After his 1994 graduation, Muller moved to Panama, land of his father's birth, and turned his love for the outdoors into a career, working with UN agencies to design and implement sustainable tourism and renewable energy strategies in developing countries and sovereign indigenous territories.
As word of his paddling adventures began to circulate within the tight international kayaking community, Muller received a phone call from the national Olympic committee in Panama, where he holds dual citizenship. Thus began a training regimen that, after just a few months, led him to a world cup competition where he qualified for the men's K-1 slalom competition at the 1996 Summer Games in Atlanta. Though Muller was level-headed enough to understand he would not be a medal contender, the experience was life-changing.
"One small step leads to another small step, and soon you're miles beyond where you thought the horizon was," he says. "You keep digging, keep growing, keep learning. Of course, this changes your perspective forever—being able to see over the horizon."
Representing Panama at the Olympics filled Muller with a newfound confidence, fearlessness and faith—attributes that serve him well as he works on complex environmental issues with ministers, mayors, development banks and nonprofits. Since 1996 he has performed environmental consulting work for various entities including the U.S. State Department, UNESCO and the Smithsonian Tropical Research Institute. He also served as director of the William J. Clinton Foundation's Climate Initiative in Lima, Peru, for five years, during which time they launched the C40 Cities Climate Leadership Group, a network of the world's largest cities committed to addressing climate change.
Today Muller lives in Montpelier, Vermont, where he collaborates as a senior scientist for Spatial Informatics' sustainable cities program and a director of subnational programs for the Greenhouse Gas Management Institute. In addition, he chairs the Global Working Group on Multi-level Governance and Subnational Integration of the Low Emissions Development Strategies Global Partnership.
As he travels the world addressing some of the most pressing issues of our time, Muller says his thoughts often return to Vanderbilt, and to the mentors and experiences that propelled him to a remarkable career.
"I am so grateful that I had the good fortune to be given the opportunity to explore my passion for adventure and sport in parallel with my academic development," he says.
—Andrew Maraniss, BA'92
---