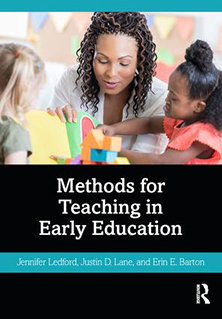 Methods for Teaching in Early Education, First Edition (2019, Routledge) by Jennifer Ledford, PhD'12, assistant professor of special education; Justin D. Lane; and Erin E. Barton, PhD'07, associate professor of special education
A comprehensive textbook offering a thorough introduction to early childhood teaching methods, this volume offers a particular focus on inclusive practices. Aligned with both NAEYC standards and CEC's Division for Early Childhood recommended practices, the text explores various early childhood teaching principles and strategies, providing useful guidance for identifying and choosing among approaches. Covering topics from child-directed strategies to working with professionals in early childhood, the authors provide extensive support to prepare teachers for classroom planning and instruction.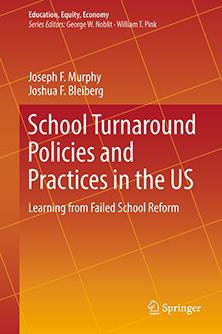 School Turnaround Policies and Practices in the U.S.: Learning from Failed School Reform (Education, Equity, Economy), First Edition (2019, Springer) by Joseph F. Murphy, Frank W. Mayborn Professor of Education; and Joshua F. Bleiberg
Providing an analysis of what is known about turning around failing schools in the United States, the book starts with an in-depth examination of the barriers that hinder action on turnaround work and analyzes the reasons why some schools that find themselves in serious academic trouble fail in their efforts to turn themselves around. Covered in this volume are critical explanations for failed turnaround efforts, such as failure to attend to issues of sustainability and the misuse of test data. The volume concludes by examining what can be done to overcome problems that cause failure for turnaround schools and reviews ideas in the core technology of schooling: curriculum, instruction and assessment.