Media Inquiries
Latest Stories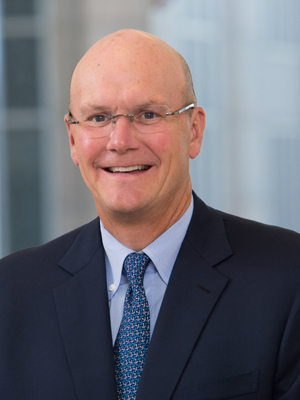 Vanderbilt University Board of Trust Chairman Bruce R. Evans has appointed a Chancellor Search Committee for Vanderbilt University's ninth chancellor. The committee comprises current and emerita members of the Board of Trust and will lead efforts to search for and select a candidate for recommendation to the full Board of Trust.
"As trustees, we each believe it is an honor, and also our duty, to fulfill our responsibilities to this great university by identifying candidates with the vision, experience and leadership talent to continue to propel Vanderbilt's success," Evans said. "We are committed to working with the Vanderbilt community and devoting the time and effort necessary to identify an outstanding chancellor who will carry our mission forward."
One of the Chancellor Search Committee's first steps will be appointing a Chancellor Search Advisory Committee of faculty, staff, students and alumni to provide input on the priorities that they believe the next chancellor should address, as well as the qualities that individual must possess. The Chancellor Search Committee will also identify a national search firm to assist with the search.
Evans, who is senior advisor with Summit Partners, will serve as the Chancellor Search Committee chair. The other Chancellor Search Committee members are:
Adolpho A. Birch III, Board of Trust secretary, senior vice president of labor policy, National Football League;
Shirley M. Collado, president of Ithaca College;
Martha Ingram, former Board of Trust chairman;
Steven H. Madden Sr., CEO, Apex Heritage Group;
Mark P. Mays, CEO Rocking M Capital / Mays Family Enterprises;
Courtney C. Pastrick, board chair of the A. James & Alice B. Clark Foundation;
Nora Tyson, vice admiral, U.S. Navy (retired);
Jeffrey J. Rothschild, Board of Trust vice-chairman, former vice president of infrastructure engineering at Facebook; and
Jon Winkelried, Board of Trust vice-chairman, Co-CEO of TPG Holdings / TPG Capital LP.
UPDATE: On May 3, Evans announced a Chancellor Search Advisory Committee, chaired by Dean of Arts and Science John Geer, to gather feedback from all Vanderbilt stakeholders. Five members of that committee, Douglas Adams, Geer, Sarah Igo, Candice Storey Lee and David Owens, will also serve on the Chancellor Search Committee.
On April 2, Chancellor Nicholas S. Zeppos announced his plans to step down as chancellor August 15 following 11 years of service in the role. The Board of Trust has confirmed Provost and Vice Chancellor for Academic Affairs Susan R. Wente to serve as interim chancellor beginning August 15.
Updates on the chancellor search will be shared at vu.edu/chancellor-search.
-VU-