Media Inquiries
Latest Stories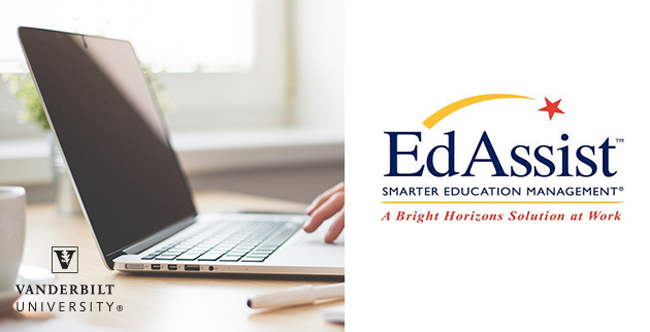 EdAssist allows participants in Vanderbilt's tuition benefit program to apply for benefits online. The EdAssist Portal provides 24/7 access for faculty and staff members to check their application status, submit required documentation at their convenience, and experience greater efficiencies in processing.
In an effort to assist faculty and staff in becoming more familiar with the EdAssist system, a representative will be on campus from 11 a.m. to 1 p.m. Thursday, April 18, at the Baker Building, Suite 1000. The workshop will include a live demo and a Q&A about Vanderbilt University's dependent and tuition assistance programs.
For more information and to register for the April 18 workshop, contact Rachel Yeatts at rachel.l.yeatts@vanderbilt.edu.