Vanderbilt University has joined with the National Academies of Sciences, Engineering, and Medicine as a founding member of the new Action Collaborative on Preventing Sexual Harassment in Higher Education. Through the Action Collaborative, Vanderbilt will partner with 42 higher education institutions and research and training organizations to address and prevent all forms of sexual harassment in higher education. Vanderbilt was one of 28 founding members to join the Action Collaborative at the beginning of the year, and an additional 15 organizations have since become members.
Associate Professor of Biological Sciences and Director of Graduate Studies in Biological Sciences Katherine (Kathy) L. Friedman and Professor of Cell and Developmental Biology and Director of Graduate Studies in Cell and Developmental Biology Andrea Page-McCaw will serve as the university's delegates to the Action Collaborative. They will be the primary points of contact for the National Academies, attend meetings and convocations of the group and keep Vanderbilt leadership engaged and informed of progress being made across Action Collaborative institutions.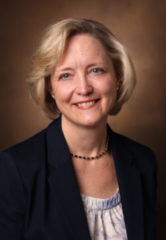 "It is imperative that Vanderbilt be proactive and innovative in evaluating and refining our policies and in adopting new strategies to reduce and prevent sexual harassment across our campus community," said Provost and Vice Chancellor for Academic Affairs Susan R. Wente. "We are proud to be a founding member of the National Academies Action Collaborative and know that through working with institutions across the country we can have a lasting positive impact that will benefit us today and generations to come. I'm thankful to Professors Friedman and Page-McCaw for their strong leadership and willingness to serve in this critical capacity."
The National Academies released a shared statement today from the founding members of the Action Collaborative, which was signed by Wente on behalf of Vanderbilt. The statement, signed by all 28 founding institutions and organizations, outlines the goals of the Action Collaborative and the commitment of the members to work together to address and prevent sexual harassment while promoting a positive culture and climate at each participating institution.
Vanderbilt has previously collaborated with the National Academies on work to prevent and address sexual harassment in academia. The university held a viewing of the National Academies' June 2018 webinar on the public release of the organization's report titled "Sexual Harassment of Women: Climate, Culture and Consequences in Academic Sciences, Engineering and Medicine." Vanderbilt hosted the National Academies in November 2018 as representatives presented findings from over 30 years of research related to the sexual harassment of women in academia nationwide.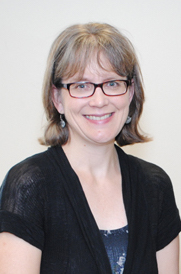 "The early planning for the Action Collaborative has already enforced my optimism that convening this group will allow us to make meaningful progress toward changing the culture in science to one that uniformly welcomes people of all genders and backgrounds—an imperative to ensuring excellence in our research and teaching missions," said Friedman, who attended a planning meeting for the Action Collaborative at the National Academies in early March. "We must work together to vigorously respond to harassment when it occurs, develop strategies of remediation for the targets of harassment and commit to culture change that effectively prevents sexual and gender harassment in all forms."
The Action Collaborative, which embraces collective action as its framework for change, aims to achieve four primary goals through efforts in partnership with sponsoring institutions over the next four years:
Raise awareness about sexual harassment and how it occurs, the consequences of sexual harassment and the organizational characteristics and recommended approaches that can prevent it.
Share and elevate evidence-based institutional policies and strategies to reduce and prevent sexual harassment.
Contribute to setting the research agenda, and gather and apply research results across institutions.
Develop a standard for measuring progress toward reducing and preventing sexual harassment in higher education.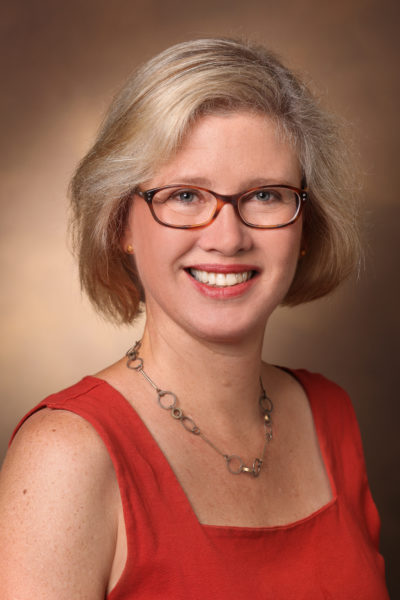 The Action Collaborative will also incorporate working groups that will meet quarterly to track progress, and is currently determining the working group focus areas. Friedman and Page-McCaw will each attend Action Collaborative meetings with representation from all founding member institutions and will also participate in gatherings for their respective working groups.
"Sexual harassment is a pervasive problem, but I am hopeful we can identify effective strategies for prevention," said Page-McCaw.  "For me as a scientist and researcher, it makes tremendous sense for communities to compare initiatives and outcomes.  Each member institution of the collaborative has been doing individual experiments, and we can make the fastest difference by comparing our results to develop best practices, which can be widely promoted and adopted."
Friedman and Page-McCaw will work closely with the Office of the Provost and the Office for Inclusive Excellence to provide updates to the campus community on the approaches and results of the Action Collaborative.
"Vanderbilt is committed to always moving forward and being part of a national solution on sexual harassment in academia and in the workplace," said Vice Provost for Inclusive Excellence Melissa Thomas-Hunt. "Our membership in the Action Collaborative will bolster efforts that have been happening across the university and create new opportunities for collaboration to further this work both at Vanderbilt and with other institutions."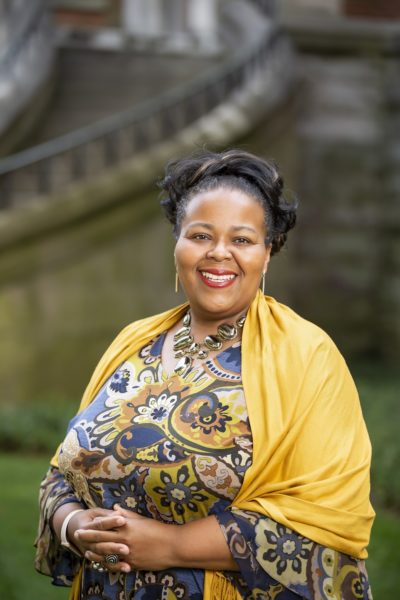 The work of the Action Collaborative is in alignment with several on-going efforts under the umbrella of the Provost's Initiative on the Status of Women students, faculty and post-doctoral fellows. They include the Provost's Sexual Misconduct Prevention Committee, the recent Student Campus Climate Survey on Sexual Assault and Misconduct and the faculty and post-doctoral fellow sexual harassment survey. In addition, Vanderbilt has several campus centers and resources dedicated advancing this work, such as the Project Safe Center for Sexual Misconduct Prevention and Response, the Margaret Cuninggim Women's Center and an independent Title IX office, which was opened in 2018 to meet increased demand.
To learn more about Vanderbilt's women's initiatives, visit vanderbilt.edu/women.