Vanderbilt professor Jonathan Metzl isn't afraid to tackle society's most controversial issues, like guns, mass shootings, health care, race, politics and mental illness. A physician by training, he comes to these issues with a unique perspective.
Metzl, the Frederick B. Rentschler II Professor of Sociology, professor of psychiatry and professor of medicine, health and society, examines how social, economic and political forces  produce polarizing health conditions and inequities and then looks for solutions.
"It often seems like issues such as guns, health care or education are issues we're never going to agree on. But then when you talk to people on the ground, I find there's much more agreement than you would realize and much more room for understanding and positive compromise," Metzl said.
Intersecting health and society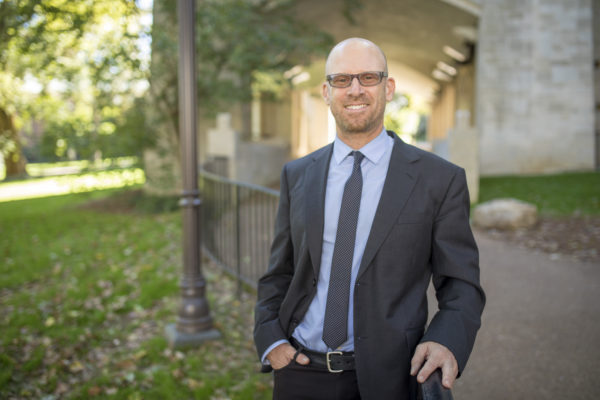 Metzl leads Vanderbilt's Center for Medicine, Health and Society, an interdisciplinary pre-health program for undergraduates and graduate students that examines big questions around health and illness in relation to matters such as race, gender and socio-economic issues.
"We're creating an interdisciplinary environment of scholars and students who are looking not just at the best ways to treat health and illness, but also at the big questions, like why as a nation do we spend so much on health care but have relatively poor health outcomes? Or why do we have major disparities in terms of health and longevity based on income and race? Why can't Americans agree on health care reform or health insurance?" Metzl asked.
MHS has flourished under Metzl's leadership. The undergraduate program now has nearly 600 majors—200 students will graduate with the MHS major in May 2019. MHS students are accepted to medical school at nearly double the national average. (In 2018, the medical school acceptance rate was 43 percent nationally, 76 percent for all Vanderbilt students and 83 percent for MHS majors.) MHS now also leads a thriving master's program in the social foundations of health.
Diverse education

A broad education opened Metzl's mind to diverse issues. While he was completing medical school and residency, he took night classes and earned a degree in English literature and a master's degree in poetry. After his medical fellowship, he went back to school and earned a Ph.D. in American studies and American history.
"I wanted to study the history of medicine and the politics of medicine," Metzl said. "People asked me, how are you going to combine all of this? When I came to Vanderbilt, the Center for Medicine, Health and Society seemed like the place I was training for all along."
Deep roots
Metzl credits his Midwestern Missouri upbringing for putting practical application to his education.
"I feel like there's this mode of kind of talking to people directly that I really appreciate about the Midwest," said Metzl. "Politically, the Midwest became the canary in the coal mine for what's happened to our country over the last couple of years."
Metzl's family, led by a child psychologist mom and physician dad, who is also an immigrant to the United States, inspired much of his mission.
"My father and his parents escaped the Holocaust just barely by slipping out of Austria. Many of our family members were killed in the Holocaust," he said.
His three brothers are national leaders as well—two are physicians and a third is a lawyer and historian.
"There's a long tradition of the importance of diversity and immigration in my family and the ways that immigrants can give back to society and make it better. I think that was a big driving force for us," Metzl added.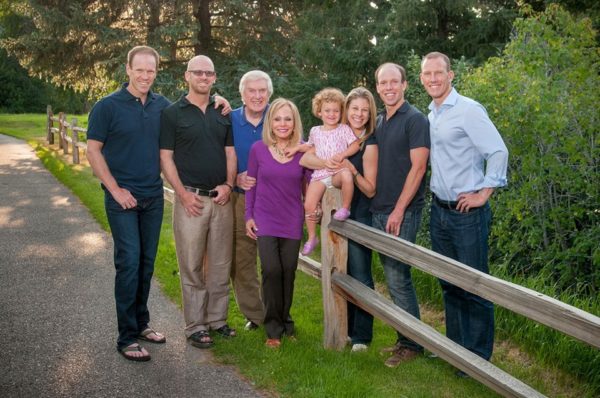 'Dying of Whiteness'

In his latest research—published in his book Dying of Whiteness, How the Politics of Racial Resentment is Killing America's Heartland, Metzl went back to the Midwest to examine health implications of political choices tied to race, health care, tax cuts and guns.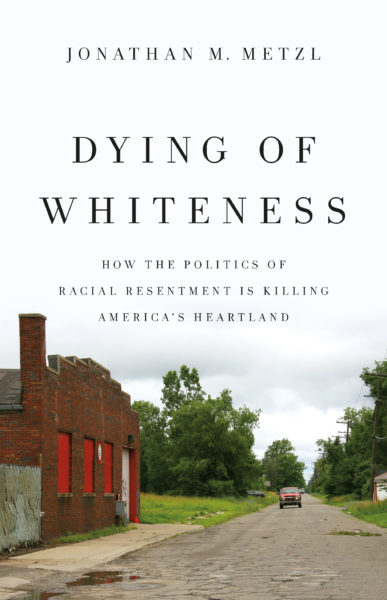 "This sense of white identity and white identity politics was in some instances a more powerful driver than longevity or well-being for dictating how people behaved," Metzl said.
He found that in very pro-gun communities, people were also putting themselves at the highest risk because he says research shows that most gun death is caused by gun suicide.
As for health care, Metzl's research found that some people rejected policies like the Affordable Care Act, even if it could benefit them personally.
"We found something that I, to this day, found incredibly jarring. Certain people who we spoke to who had tremendous medical need rejected the possibility of getting this health insurance not because they didn't need it medically or financially, they definitely did, but because of a bigger ideology about politics," Metzl said.
Communication and progress

Metzl believes doing solid research, teaching and having open dialogue about these hot-button issues will ultimately lead to progress, but that a lot of work needs to be done.
"I feel like there's so much power in the American ability to find solutions to complex problems," he said. "But we've lost our ability to talk to each other and find common ground. I strongly believe that's where our focus needs to be."