By Maria Browning
In the wake of the 1972 passage of Title IX, the federal civil rights law prohibiting discrimination on the basis of sex, Chancellor Alexander Heard organized a commission to report on the status of women at all levels of the university. The report, Women at Vanderbilt, wasn't completed until 1976, and it ran to more than 350 pages. The report addressed a wide array of issues, from athletic opportunities to child care, and its recommendations included a proposal for a women's center that would "continue to articulate the needs of women, as those needs change."
The proposed center, now the Margaret Cuninggim Women's Center, celebrated its 40th anniversary in 2018, and through an oral history project and a documentary exhibit, the center is taking a look at its origins.
It's hard to imagine today, when women make up 51 percent of the class of 2022, that in 1976 Vanderbilt women were a distinct minority. According to the report, just over 44 percent of first-year students were women in 1975. This number, however, appears to represent a post-Title IX surge; in 1970, only 31.9 percent of entering undergraduates were women.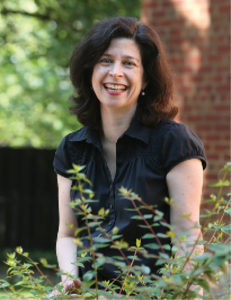 According to current Women's Center Director Rory Dicker, MA'94, PhD'98, the secondary status of women was evident at the university's founding. Vanderbilt was conceived as "a place to educate Southern men," she says. "Women weren't excluded, but they weren't welcomed either." Even so, by the 1920s there were enough female undergraduates to justify hiring the first dean of women, Ada Bell Stapleton. It's telling that Stapleton's position had to be funded by alumnae. "The university wouldn't cover the cost," says Dicker, "so women alums took it upon themselves."
The dean of women functioned as an advocate for female students, but she was also responsible for enforcing a host of rules that applied only to them, including prohibitions against smoking and wearing exercise clothes outside the gym. Even in the late 1960s, female students could be "campused"—in effect, grounded—for receiving poor grades or violating curfew.
As for women faculty, in 1976 they were still, in the words of the report, "almost invisible within the campus community." That scarcity was no accident. In her oral history interview, Professor of Classical Studies, Emerita, Susan Ford Wiltshire, who joined the Vanderbilt faculty in 1971, says she was initially approached about the job by the department chair, who asked, "Would you come teach for us for a year until we can hire the man we want to hire permanently?" (Wiltshire would later take a leading role in advocating for greater equity for women at Vanderbilt, most notably through championing the case of Elizabeth Langland, who filed a federal discrimination lawsuit against the university in the 1980s. See Vanderbilt Magazine, Fall 2016, "A Letter to My Daughter.")
ADVOCATING FOR VANDERBILT WOMEN
Given the attitudes and policies that prevailed on campus at the time of the report, it's no surprise that Women at Vanderbilt describes "a great deal of dissatisfaction" and a keen desire for change. Nevertheless, it took two years from the time the report was issued until a women's center was actually established. Dicker credits agitation from women on campus for finally bringing the idea to fruition.
Susan Baird, BS'81, who served on the first advisory board of the Women's Center as an undergraduate, made a forceful case for the center in a 1978 letter to The Vanderbilt Hustler. "Women need a place of interaction to foster their goals, share ideas, and make plans to work together," she wrote. "Perhaps it can be said that every woman needs a room of her own."
Nancy Ransom, MAT'71, EdD'88, the center's first director, initially was given only a small office, but she immediately took the report's broad mission to heart. Dicker describes her approach as "very inclusive and nonhierarchical," addressing the needs of women at every level, including women of color and nonheterosexual women. The women's center was named for Margaret Cuninggim, the university's last dean of women before that position's responsibilities were elevated to dean of students. A Nashville native whose father had been president of Scarritt College for Christian Workers (now the location of the Scarritt–Bennett Center), Cuninggim was Vanderbilt's fourth dean of women from 1966 to 1973 and dean of student services from 1973 to 1976.
"If it was a women's concern, it was a concern of the Women's Center," Dicker says. "The big issues were related to Title IX. As sexual assault and date rape became part of the conversation in the 1980s, those also became a major part of what the Women's Center focused on." Through the newsletter Ransom launched, the center also functioned as an essential clearinghouse for information in the days before email and social media.
Much has changed over 40 years. The Women's Center now occupies the entire building on West Side Row where Nancy Ransom had her first office as director. Some of its original concerns are now channeled through more recent initiatives. Project Safe provides resources for victims of sexual violence, and the K.C. Potter Center focuses on LGBTQI life. Initiatives were launched this year by Provost and Vice Chancellor for Academic Affairs Susan R. Wente, Vice Chancellor for Administration Eric Kopstain, and Vice Chancellor for Equity, Diversity and Inclusion and Chief Diversity Officer James E. Page Jr. to study issues facing female faculty, students, postdoctoral trainees and staff.
Working in tandem with these and other efforts, the Margaret Cuninggim Women's Center continues to serve the interests of Vanderbilt women, whether it's through advocating greater availability of child care, teaching salary negotiation workshops, providing comprehensive sexuality education, or just offering a friendly place to relax and study.
"The Women's Center is dynamic and changes according to need," says Dicker, confirming that, though the center's focus may shift, its original purpose remains unchanged and as necessary as ever.
Sixteen oral history interviews done for the 40th anniversary of the Margaret Cuninggim Women's Center can be found here.
---
A fifth-generation Tennessean, Maria Browning is a freelance writer and teaches creative nonfiction writing at The Porch, Nashville's independent center for writing. She is also managing editor at Chapter 16, a website devoted to the literary culture of Tennessee.
---