The Office of the Provost announced today the launch of Global VU, a new university website designed to showcase Vanderbilt's positive global impact and elevate the university's international profile.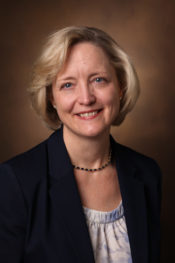 "Vanderbilt faculty are engaged in important work around the world and are advancing discoveries that will have a global impact. Our students are equally immersed in international endeavors from study abroad, to international research and service, to area studies," said Provost and Vice Chancellor for Academic Affairs Susan R. Wente. "This new portal helps demonstrate the depth and breadth of the university's international reach and serves as evidence of our commitment to making connections around the world to advance our mission in service to humanity."
The website provides a central hub for much of the work being done across campus to advance international research, scholarship and engagement, part of a larger action plan inspired by the International Strategy Working Group report. The site highlights Vanderbilt's international footprint, including faculty research and student travel, and connects the campus community to resources that facilitate global work. The site is also designed to showcase the university's international strategy to prospective students, staff and faculty, international peer institutions, and potential partners around the world.
The new web platform follows the launch of other key recommendations from the Provost's action plan, including the Global Research and Engagement Micro-Grant Fund and the Chancellor's Public Voices Fellowship. Additional components of the action plan – including the creation of a global/visiting fellows program – are currently in development.
Throughout the site, stories, profiles and images spotlight examples of Vanderbilt's international engagement, and the site's "By the Numbers" sections highlight a cross-section of data related to global scholarship.
Global VU also provides a number of resources for international students and scholars, as well as members of the Vanderbilt community working or traveling internationally. The site includes:
internationally-focused discovery and learning opportunities available to Vanderbilt students, including information on area studies, academic programs, foreign language studies, study abroad and Immersion Vanderbilt.
resources for international students and scholars, including spotlights of international students and links to campus services for students from outside of the United States.
connections for Vanderbilt's international alumni, with links pointing to international alumni chapters as well as the Vanderbilt Travel Program.
global safety and security processes, protocols and resources that support students, faculty and staff traveling abroad.
Feedback on the new website is encouraged and may be submitted via this online form.