Proposals funded on rolling basis through June 30   
Three Vanderbilt faculty members were recently awarded funding through the Global Research and Engagement Micro-Grant program to conduct international research and outreach. The new internal funding mechanism supports faculty scholarship and amplifies Vanderbilt's global impact.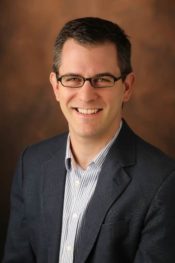 All full-time, provost-reporting faculty are eligible to apply now. Applications will be accepted and funded on a rolling basis through June 30, 2019.
Launched in 2018 by the Office of the Provost, the program helps faculty pursue international research, scholarship and creative expression projects or to explore strategic, time-sensitive opportunities for global study and engagement. The awards are designed to enable faculty to engage in global issues in a timely manner to leverage their expertise and advance positive change.
Award recipient Noam Lupu, associate professor of political science, went to Lima, Peru, last semester to research how civic engagement affects political attitudes in the South American country.
Lupu, who also serves as associate director of the Latin American Public Opinion Project, examined the longstanding belief that citizens with more resources are more likely to engage with politics, and that political engagement correlates with political knowledge, support for democracy and confidence in state institutions and elections.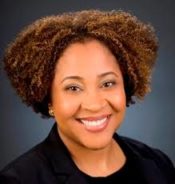 Another project that was led by Clinical Professor of Law Karla McKanders supported a service learning trip by law and divinity students through the Immigration Practice Clinic to the border of Tijuana last month.
The students, in collaboration with law school immigration clinics from across the country, volunteered in crowded refugee camps and centers for women and children who were waiting to apply for asylum.
Over the course of two days, students gave Know Your Rights presentations to inform asylum seekers on how the U.S. government modified the system for applying for asylum at the border and how they may be detained indefinitely and possibly separated from their children once they reach the border.
Assistant Professor of Psychology and Human Development Lisa Fazio will travel to the University of Edinburgh in Scotland this month to give a talk and initiate a research collaboration on the effects of misinformation on political attitudes and decision-making.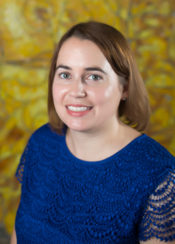 Fazio studies how people learn false information and how errors can be corrected in the knowledge base.
Collaborating with Laura Cram, professor of European politics at the University of Edinburgh, will allow Fazio to view the effects of misinformation on politics through a global lens and help advance and further the impact of her research.
One of the goals of Fazio's trip to the United Kingdom is to establish connections across different research fields, countries and perspectives, bringing novel perspectives to her work.
For more information on the application process for global micro-grants, contact the Office of Cross-College Initiatives or call 615-875-1027.