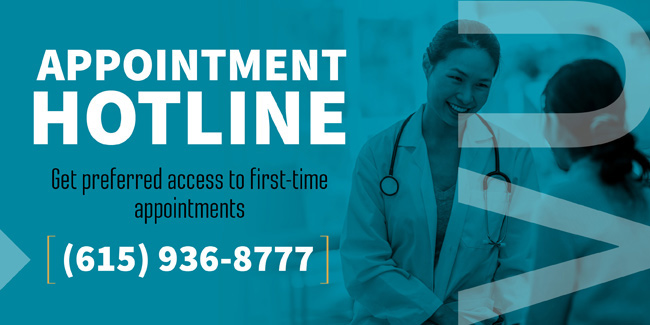 Vanderbilt University faculty and staff (and eligible dependents) enrolled in the VU Select PPO or Choice CDHP plans now have exclusive access to the VU Appointment Hotline, which gives them preferred access to next-available appointments with Vanderbilt University Medical Center (VUMC) and other Tier 1 Vanderbilt Health Affiliated Network (VHAN) providers. Faculty and staff (and eligible dependents) looking for a new primary care physician or specialist may call 615-936-8777 to identify a provider and schedule an initial appointment.
You can easily schedule return appointments through the My Health at Vanderbilt website or the mobile app. Through the app or website, you can see available appointments for your current Vanderbilt providers and self-schedule a specific date and time for your next appointment.
For the VU Select PPO and Choice CDHP plans, the Tier 1 provider group continues to include both VUMC and other VHAN providers. Using Tier 1 providers offers the highest levels of benefit coverage.
A listing of Tier 1 providers can be accessed at vu.edu/oe or directly from the Aetna website using the Aetna DocFind Online Provider Directory. You can use this to verify if your doctor is a Tier 1 provider or to search for Tier 1 providers. The directory list is subject to change.