Health Plus will come to you
Jan. 3, 2019, 10:45 AM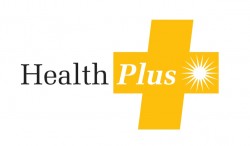 Did you know that Health Plus will bring its award-winning programs and services to your department? Contact Health Plus today to schedule a visit for the following services:
Know Your Numbers: Knowing your numbers and understanding what they mean is important. Health Plus can help! Measuring your blood pressure and body mass index and keeping these numbers within a healthy range greatly improves your heart health and reduces your risk for heart disease.
CORE Nutrition: Build a foundation for healthy eating with practical recipes, healthy samples and reliable nutrition information in a fun, come-and-go atmosphere.
Mindful Breaks: A program of guided stretching and breathing where you can drop in for a few moments at your convenience and return to your day refocused and refreshed.
Health Plus is part of Health and Wellness. Health Plus' mission is to advance healthy lifestyle practices for faculty and staff.