A new Vanderbilt University biochemistry professor is working to defeat drug-resistant superbugs by blocking a molecule they need to mutate rapidly.
In 2015, Houra Merrikh discovered that a bacterial protein called Mfd quickens the mutation process. That quickening improves the chances of bacteria developing the ability to overcome antibiotics designed to kill them.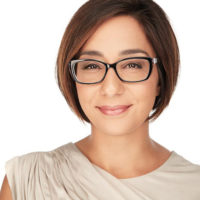 Measures such as removing antibiotics from food or prescribing them less to patients can help, Merrikh said, but science must take a variety of approaches to the problem.
"This isn't often seen in the U.S., but drug resistance is a huge problem in the Third World," she said. "They have few measures to treat infections, except for cheaper antibiotics, so you can't tell them not to use those. Finding new ways to slow down mutagenesis will bring us closer to blocking bacteria's evolution."
She and her husband, Chris Merrikh, a research assistant professor in biochemistry, moved their lab to Vanderbilt University from the University of Washington this month. Their latest paper, "Inhibiting the Evolution of Antibiotic Resistance," was published in November in the journal Molecular Cell.
Houra Merrikh is the recipient of the 2016 Vilcek Prize for Creative Promise in Biomedical Science. She received her Ph.D. from Brandeis University in 2009 and was a National Institutes of Health postdoctoral fellow at the Massachusetts Institute of Technology until 2011.
An Iranian-American, Merrikh immigrated to the U.S. from Turkey alone at the age of 16 and worked to put herself through college. Merrikh said the efforts of John York, Natalie Overall Warren Chair of Biochemistry, to recruit more women and minorities to Vanderbilt helped attract her to Nashville.
"There are incredible scientists here and a strong core for my research," she said.