Vanderbilt seniors Javan Latson and Sasha Whitley have been awarded Pickering Fellowships for 2019, and junior Mary E. Tezak has been named a Boren Scholarship recipient. Vanderbilt students also were named finalists for the Rhodes Scholarship and Schwarzman Scholarship.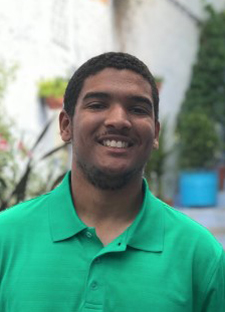 Funded by the U.S. Department of State, the Thomas R. Pickering Foreign Affairs Fellowship Program prepares outstanding students for careers in the U.S. Foreign Service through financial support for graduate school, mentoring and targeted professional development opportunities, including two internships.
Latson, from Ocala, Florida, is majoring in human and organizational development at Peabody College of education and human development.
As a Pickering Fellow, Latson will complete a graduate degree and both a domestic and overseas internship before serving as a U.S. diplomat. Latson credits a formative American foreign policy class taught by Visiting Assistant Professor of Political Science Tizoc Chavez for piquing his interest in international affairs. Through the Office of Active Citizenship and Service and as a recipient of a Nichols Humanitarian Fund award, Latson participated in a global service program in Morocco, a six-week comprehensive service-learning experience that immersed him in Moroccan culture and society while serving with locally run organizations. The Nichols Humanitarian Fund encourages Vanderbilt students to become better citizens of the world and to broaden their thinking by volunteering for humanitarian efforts.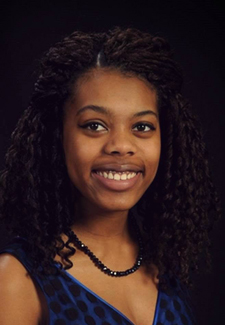 Whitley, from Concord, North Carolina, is majoring in anthropology and medicine, health and society in the College of Arts and Science.
As a Pickering Fellow, Whitley will pursue an M.A. in international development studies followed by a Foreign Service tour. While at Vanderbilt, Whitley was heavily involved in Vanderbilt's performing arts community, both planning major events, such as the Spotlight Performing Arts Showcase, and performing in theatre shows, dance showcases and musical ensembles. Whitley also studied abroad for a semester in Vienna, Austria, and interned at an Austrian radio station during her time there.
Boren Scholarships, an initiative of the National Security Education Program, fund U.S. undergraduate students who wish to work in the federal national security area to study less commonly taught languages abroad.
Tezak, from Denver, Colorado, is majoring in cognitive studies at Peabody College and in history in the College of Arts and Science.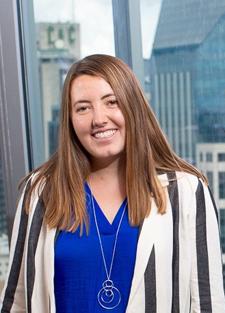 As a Boren Scholar, Tezak will study Arabic in Amman, Jordan, followed by an internship with the Public Affairs and Political and Economic Sections at the U.S. Embassy in Cyprus. Tezak will return to Vanderbilt for her senior year and complete an honors thesis with the Department of History. Tezak is a member of Project Bridges, an organization through which students teach English to Nashville-area refugees and immigrants. Tezak also has interned with Vanderbilt alumna and political science lecturer Samar Ali on the American Muslims for Us All campaign, facilitating conversations about what it means to be an American in an increasingly polarized political climate.
Vanderbilt had finalists this year for two additional prestigious fellowships. Sarena Martinez, MS'16, was named a finalist for the Rhodes Scholarship, an international postgraduate award for study at the University of Oxford. Martinez, who studied psychology in the College of Arts and Science, was one of the 880 students endorsed by their institutions and invited to interview for one of the 32 Rhodes Scholarships awarded annually. Martinez is currently a Venture for America Fellow in the city of Birmingham's Department of Innovation and Economic Opportunity.
Sam Stollenwerck, a Curb Scholar and senior studying economics in the College of Arts and Science and human and organizational development at Peabody College, was selected as a finalist for the Schwarzman Scholarship, a global affairs master's program in Beijing. Stollenwerck has spent his summers in the Asia-Pacific region studying the relationship between free-trade agreements and consumption of protein-rich foods; this research formed the basis of his presentation at this year's Undergraduate Research Fair, which is sponsored by the Office of Immersion Resources, the Vanderbilt Undergraduate Summer Research Program (VUSRP), and the Littlejohn Family. Stollenwerck plans to attend law school after graduation.
Advising and support for post-baccalaureate opportunities, including prestigious fellowships and scholarships, is housed in the Vanderbilt Career Center. Associate Director for Post-Baccalaureate Opportunities Jackie Sheridan said of the recipients and finalists: "It is inspiring to work with talented students such as these and help connect them to opportunities that can transform their lives. I look forward to seeing where their futures will lead."