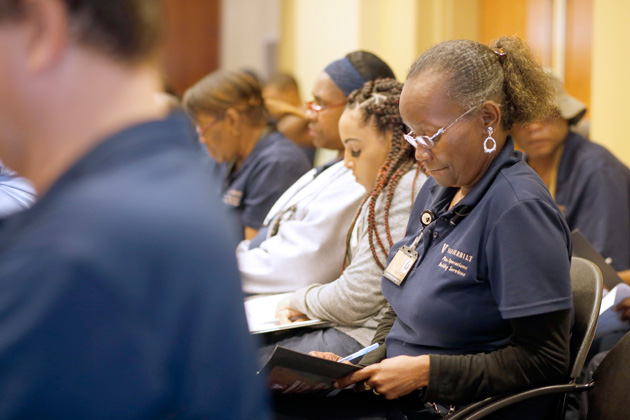 The Office for Equity, Diversity and Inclusion is partnering with the Division of Administration to host its second year of diversity trainings for Facilities staff at Vanderbilt.
This five-week series, with many of the classes held at the Bishop Joseph Johnson Black Cultural Center, covers numerous topics, including understanding personal and social identities, engaging in dialogue across difference, recognizing unconscious bias and developing empathy and active listening skills. Staff at the trainings were encouraged to utilize the skills they developed to create more inclusive work environments where everyone matters.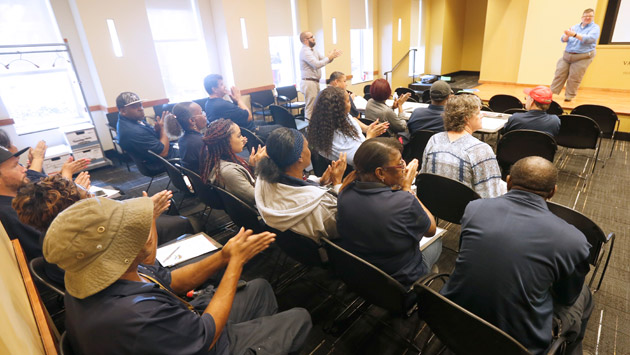 "It is critical that our staff, students and faculty are equipped with the resources and tools they need to create a space where every person feels welcomed, respected and trusted," said James Page, vice chancellor for equity, diversity and inclusion and chief diversity officer. "My hope is that by attending trainings such as these, participants will feel affirmed in their identities, build community with those who are different from them, and establish a solid foundation of cultural skills and competencies that they can continue to build upon in the future."
To learn more about the Office for Equity, Diversity and Inclusion and upcoming trainings, visit its website.