Media Inquiries
Latest Stories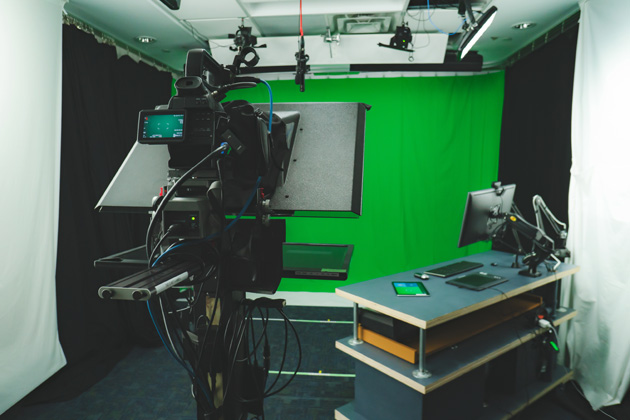 The Vanderbilt Institute for Digital Learning invites all members of the campus community to its biannual Studio Open House on Friday, Sept. 21, from 10 a.m. to 4 p.m. Come learn how the VIDL Studio empowers faculty, students and staff to produce digital media for teaching and learning. The VIDL Studio is located at Warren College.
VIDL's self-serve studio officially launched in January 2016 and has been growing ever since, with more then 330 active studio members to date. Membership, which requires a brief online training course, is open to all faculty, students and staff.
At the Studio Open House, attendees will learn firsthand about the studio's new features and services. VIDL is thrilled to announce the launch of SUZY, a new studio control app, developed in-house in response to users' needs. In collaboration with talented undergraduate coder Nick Bergeron, the VIDL production team designed the new iPad app to streamline studio workflows and simplify the production process, increasing productivity and efficiency.
Over the past year, VIDL increased studio hours to 50 per week, hired additional student support staff, and integrated several new automated support features that are available on demand while using the studio.
In addition to the studio itself, studio membership now includes access to the recently launched Gear2Go service. Envisioned as a way to create on-location content to enhance studio productions, Gear2Go allows members to borrow small, portable audio and video production kits.
Contact: Angela Titus, (615) 936-3781
angela.titus@vanderbilt.edu