Media Inquiries
Latest Stories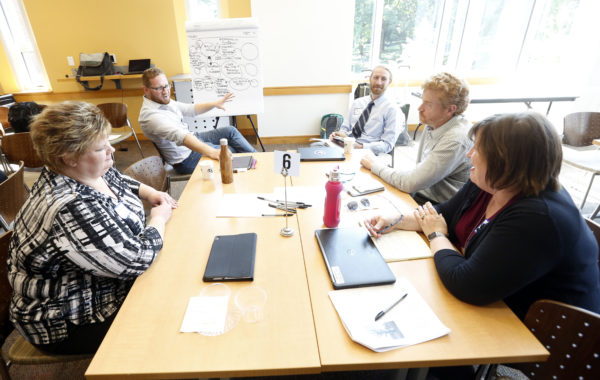 More than 150 community members participated in a two-day series of events focusing on FutureVU's BlueSky Vision, the university's strategic planning and implementation initiative to re-envision campus energy infrastructure.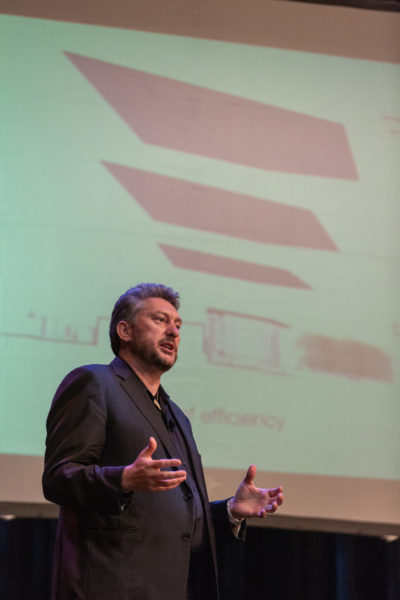 In collaboration with students, faculty and staff, the Division of Administration hosted consulting partners from HDR, McLennan Design and Integral Group for the second planned visioning session to further brainstorm and discuss the goals, strategies and action items outlined in the first visioning session held earlier this year.
Kicking-off the workshop, Jason F. McLennan, creator of the Living Building Challenge and "the Steve Jobs of the green building industry" urged students, faculty and staff during his lecture to push the boundaries of what is possible from a sustainability viewpoint, adding that improving buildings and land use should also improve health, wellness and touch the minds and hearts of those that use it.
"Jason's visionary process runs parallel with our FutureVU goals—treating land with respect and approaching complex problems with bold ideas that are outside the norm", said Eric Kopstain, vice chancellor for administration. "For our university to continue leading as an academic, research and think-tank enterprise in the region but also throughout the world, we must invest in long-term sustainability initiatives that support our academic strategic plan and university mission."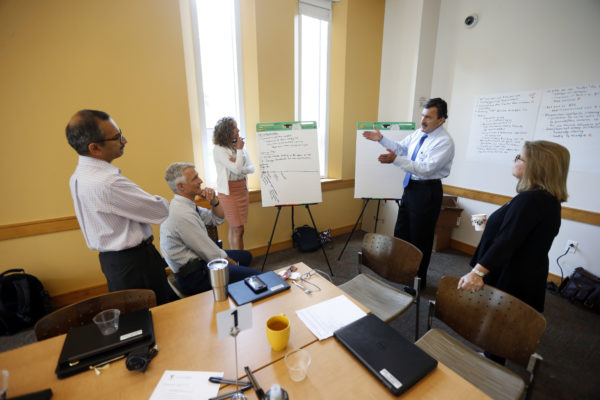 Some of these sustainability solutions are the result of the BlueSky Vision process. Using small- and large-group dialogue sessions, students, faculty and staff brought together their expertise and ideas to define achievable scenarios to improve Vanderbilt's social, environmental and economic resiliency.
"It was important to bring together a diverse group of campus community members to participate in this process," said Debbie Janke, assistant vice chancellor for facilities. "Having a multitude of different perspectives led us in directions we wouldn't have explored otherwise."
The final BlueSky Vision report is expected to be finalized later this fall.
For more information, visit the FutureVU website.