Immersion Vanderbilt launches, resource office opens in Student Life Center
by
Nicholas Moore
Aug. 27, 2018, 9:51 AM
Imagine doing research to discover the oldest ice in the Antarctic, or writing a composition to be performed at an international festival. Vanderbilt undergraduates have been pursuing their passions in these and many other ways.
The start of the fall 2018 semester marks the formal launch of Immersion Vanderbilt and the opening of the Office of Immersion Resources. The office will provide central support and coordination for the program. Current first-year students comprise the inaugural Vanderbilt class to have immersion as a graduation requirement.
A signature component of the Academic Strategic Plan, immersion calls for students to participate in an intensive learning experience that takes place in and beyond the classroom and culminates in a final project.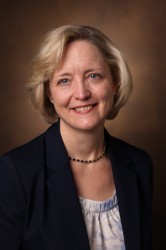 "When we were developing the strategic plan, faculty identified immersion as a cornerstone for how we must educate students to be global citizens with an appreciation of broad, diverse perspectives," said Provost and Vice Chancellor for Academic Affairs Susan R. Wente. "They must be able to engage, to question and to forge positive change. Immersion will allow them to pursue their passions through work in and out of the classroom, preparing them for success."
Immersion Vanderbilt was designed by a series of faculty committees with representation from all four undergraduate schools and colleges as well as the professional schools. Students will use four broad pathways—civic and professional, creative expression, international, and research—to guide their work, collaborating with faculty and campus partners like the Wond'ry, Design as an Immersive Vanderbilt Experience, the Global Education Office and the Office of Active Citizenship and Service.
"With the emphasis of collaboration across disciplines, Immersion Vanderbilt characterizes our strategic advantage as a university and truly provides our undergraduates with opportunities to solve meaningful problems in our world," Wente said. "The formal launch of this program increases support for the critical work of discovery that our students, faculty and staff are already carrying out."
Students will find guidance for their immersion experiences through the new Office of Immersion Resources located in the Student Life Center. A faculty advisory committee for Immersion Vanderbilt will work closely with the office to identify strategies and best practices for each school and college's involvement with the program. Students may fulfill their immersion requirement with the support of any school or college..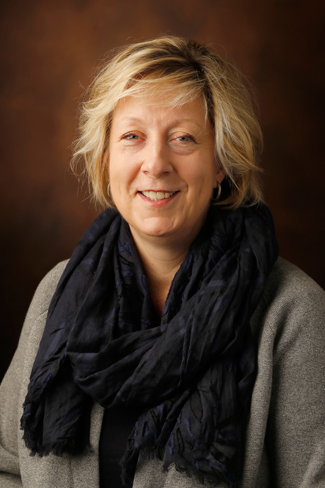 "The Office of Immersion Resources, steered by the faculty advisory committee and aided by a network of cross-campus resources, will provide support for students on a daily basis," said Associate Provost for Academic Initiatives Dawn Turton. "Through this hands-on approach, we believe immersion will become embedded in the daily academic life of our undergraduates."
The office's daily operations are being led by Associate Director Carolyn Floyd. Her team of advisers and student workers will assist faculty and undergraduates in developing and supporting immersion experiences. Since 2011, Floyd worked at Vanderbilt Law School and most recently was the head of patron services at the Alyne Queener Massey Law Library and a lecturer in law.
First-year students will begin planning for their immersion experiences this fall by participating in a pathway workshop or attending office hours at The Martha Rivers Ingram Commons. Additionally, information about Immersion Vanderbilt will be included in every Vanderbilt Visions group.