Media Inquiries
Latest Stories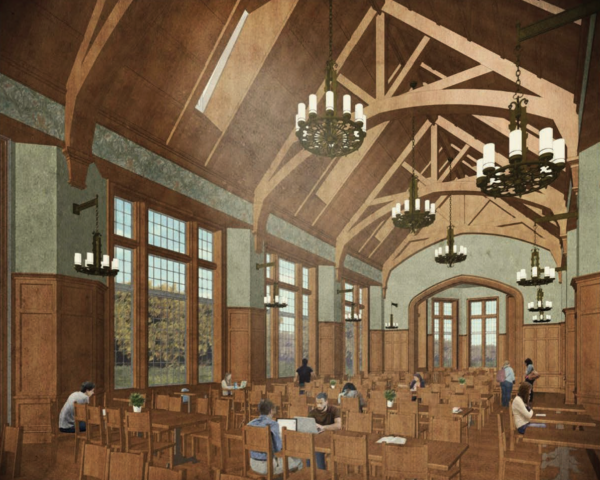 Campus Dining will host an open house for faculty, staff and students at E. Bronson Ingram College, Vanderbilt's newest residential college, on Monday, Aug. 27, from 3 to 4 p.m. All are invited to attend.
Tour the college's new dining hall and enjoy light hors d'oeuvres and beverages in the courtyard with Faculty Director Sarah Igo.
The dining hall's cuisine focuses on Asian-inspired dishes featuring Campus Dining's award-winning Bamboo Bistro pho, banh mi sandwiches, curry, stir-fry and more.
Faculty, staff and students interested in attending should enter the building through the Alumni Lawn entrance.
E. Bronson Ingram College dining hours:
Monday – Thursday
7:30–10 a.m.
11 a.m.–7:30 p.m.
Friday
7:30–10 a.m.
11 a.m.–3 p.m.
Sunday