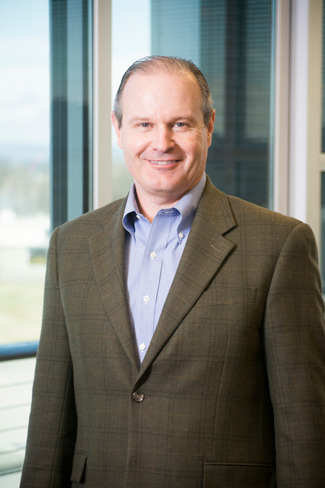 Gary Kimball has been named to the position of director of the Undergraduate Business Minor program at Vanderbilt University, Provost and Vice Chancellor for Academic Affairs Susan R. Wente announced. Kimball will serve as chief administrator and spokesperson for the minor, guiding its operational, curricular and programmatic success.
"Gary's deeply collaborative approach will facilitate the success of this trans-institutional program, which strategically connects students with an interest in business to co-curricular opportunities across campus," Wente said. "As acting coordinator of the business-related minors, he effectively built strong relationships with campus constituents, such as the Wond'ry, the Career Center, the Immersion Office and the Office of Investments. His vision for the Undergraduate Business Minor set him apart from an impressive candidate pool, and I look forward to the growth and evolution of the minor under his leadership."
Launched in fall 2017, the Undergraduate Business Minor is Vanderbilt's first minor not solely housed in one of the university's four undergraduate schools/colleges, but rather administered by a governing board under the leadership of a director. Innovative in structure, the program exposes students to fundamental business concepts that are then grounded in liberal learning through elective courses across the four undergraduate schools/colleges.
Susan and Keith Hoogland, both 1982 graduates of the College of Arts and Science, made a $5 million commitment to name the program last year. Additional philanthropic support from Sandra and Roger Deromedi, BA'75, positions the minor and the director to provide deep learning opportunities for students pursuing business study, both through courses and hands-on experiences.
Kimball was selected following an extensive national search that began in November 2017 by a committee representing faculty from the four undergraduate schools as well as the Owen Graduate School of Management. Owen Associate Dean and Director of Accountancy Karl Hackenbrack was the search committee chair.
"Gary is not only a skilled business leader, but has proven to be a talented department administrator and a respected educator. His qualifications stood up to a national pool of candidates with diverse backgrounds and strengths," Hackenbrack said. "His passion for this program and for the success of our students was unparalleled. He is particularly well-positioned to cultivate the hands-on field experiences that will allow students to connect theory to practice."
Kimball, associate professor of the practice of managerial studies, was appointed acting coordinator of the business-related minors in fall 2016 during the faculty approval process for the new minor. Previously, Kimball was the director of the former Program in Managerial Studies in the College of Arts and Science.
Kimball first began teaching business courses at Vanderbilt in 2008 and has served in an advisory capacity to a variety of student organizations and groups, including the Women in Business club, the Business Book Club, the Vanderbilt Finance Club, the Vanderbilt Investment Club, the Vanderbilt Historians, the Vanderbilt Undergraduate Real Estate Club and Vanderbilt Visions.
"I am thrilled to be given the opportunity to lead the Undergraduate Business Minor. The dynamic trans-institutional program design leverages the expertise of faculty from across the university and encourages the type of active and immersive learning experiences that are so beneficial to students, such as internships, entrepreneurship initiatives, case competitions and networking opportunities," Kimball said. "It's a privilege to continue advancing Vanderbilt's teaching and learning mission and commitment to liberal learning in this new role."
Kimball's professional experience includes leadership roles for third-party logistics companies, such as Kenco Group Inc., and Geodis (formerly known as Ozburn-Hessey Logistics). As a member of the board of directors at Kenco, Kimball has fiduciary responsibility on behalf of shareholders for oversight of the executive team. As partner and executive vice president at Ozburn-Hessey, Kimball led the company through a decade of rapid and profitable growth, with responsibility for finance, strategy, administration, human resources, information technology and business development. He was also a founding director and chairman of IWLA Insurance Co. and the chief financial officer of NCG Research. Kimball began his career at KPMG, a global network of firms providing audit, tax and advisory services.
Kimball received both his undergraduate and MBA degrees from Vanderbilt. His research and teaching interests focus on leadership philosophies, corporate financial management and financial markets. He is the recipient of the Chancellor Heard Greek Life Professor of the Year (2016) and the Kappa Alpha Professor of the Year (2009).