Media Inquiries
Latest Stories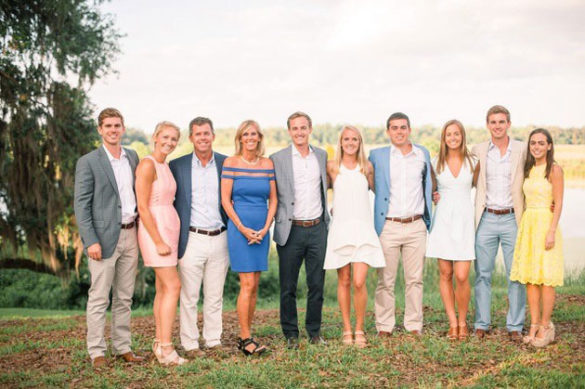 A $5 million commitment from alumni Susan and Keith Hoogland names the university's new trans-institutional minor for business study the Hoogland Undergraduate Business Program.
The gift continues a tradition of Vanderbilt philanthropy for the Hooglands, both 1982 graduates of the College of Arts and Science. The Glenview, Illinois, couple has supported the Managerial Studies program and also served as Reunion chairs for their 25th Reunion in 2007 and as class fundraising chairs for their 30th Reunion in 2012. In addition, three of their six children are Vanderbilt graduates.
"This generous gift from the Hooglands—one of the first at Vanderbilt to name an academic program—provides all of our undergraduates the opportunity to pursue business education," Provost and Vice Chancellor for Academic Affairs Susan R. Wente said. "[rquote]Adding an undergraduate business minor to our curriculum signals the thirst for business education from our students—and the appetite for innovation and leadership on campus.[/rquote] We look forward to introducing this uniquely Vanderbilt program that is open to any of our undergraduates."
Wente added that the new minor complements the strong liberal arts foundation at the heart of Vanderbilt undergraduate programs. She also noted that the minor meshes with key themes in the Academic Strategic Plan through its unique teaching model that draws on the trans-institutional strength of faculty and provides immersive experiences for students.
The new cross-campus undergraduate business program consists of a business core—undergraduate-only classes taught by faculty members from the Owen Graduate School of Management—that introduces students to five fundamental business disciplines: financial reporting, finance, marketing, operations, and human and organizational behavior.
Students may choose electives from the four undergraduate schools to build "business pathways" according to their specific areas of interest. The courses are designed to actively engage students in solving business problems—whether those occur at a start-up business, a local nonprofit or on campus.
Those hands-on opportunities are important to Keith Hoogland, who joined his father's business after college. He is now president of Highland Ventures and Family Video, based in Glenview, Illinois.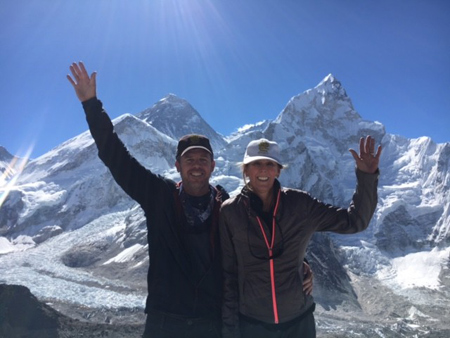 "When I entered the business world, I felt behind because I hadn't taken classes like accounting or business," he said. "This new minor will make Vanderbilt's liberal arts students even better prepared when they graduate." Hoogland, who majored in economics and psychology at Vanderbilt, says the new minor will make Vanderbilt's undergraduate education more complete and its graduates more competitive in the job market.
Susan Hoogland said that her wake-up moment was when she learned a friend's son wasn't even considering Vanderbilt because the university does not offer a bachelor's in business. "Vanderbilt was missing out on these incredibly talented students," she said. "With the new minor, students can get what they need to be successful entrepreneurs without subtracting from the wonderful liberal arts education. I credit Vanderbilt for being willing to think out of the box with this program."
She seconds her husband's belief in the value of a liberal arts education. "Once people graduate, there won't be as many opportunities to take history and art classes," she said. "Those classes are just as important as the business courses."
Thirty-five years after graduation, the couple's ties to Vanderbilt remain strong. They met on campus their junior year, and both still enjoy a circle of close friends from their college days. "We both had such a great time at Vanderbilt," Keith Hoogland says. "[lquote]Vanderbilt has had a huge impact on both of our lives. We're excited to be a part of this great new program."[/lquote]
A wide selection of courses and experiential opportunities in the new minor will enable students to design a flexible program specific to their academic and professional interests, while increased faculty and administrative resources will offer comprehensive support for students navigating the program. This program's goal is to enrich the undergraduate educational experience, helping to prepare graduates who can lead in business and beyond.
"Integrating the study of business with liberal arts will provide our students with a rich foundation for long-term career success," said Katharine Brooks, the Evans Family Executive Director of the Career Center. "The program will encourage experiential learning, helping students combine their liberal arts and business knowledge to creatively solve real-world problems."
This fall, more than 200 sophomores and juniors are enrolled in classes for the minor. Seniors who have declared one of the existing business-related minors (Human and Organizational Development, Engineering Management, Corporate Strategy, and/or Financial Economics) will complete those programs.